Hey beauties, 
I'm writing from the Folk Alliance International conference in Kansas City to let you know I just released a new song! I'd love to get it to as many ears as possible, and maybe, hopefully somehow, to the ears of its subject––a public servant whom I consider a living folk hero, the New York State Attorney General Letitia James. 
I first heard Ms. James' name on Democracy Now, and they went on mentioning her with such regularity that I was eventually motivated to look her up. The more I dug into her story and read her words, the more I was floored by her intelligence, tenacity, and utter badassery. 
It's a shame, really, that we hear so much about the antics of the most ruthless people on the planet, while inspiring stories of actual heroism so often go unnoticed. So at least for my small part in all this, I wanna sing about the heroes. Tish James is one.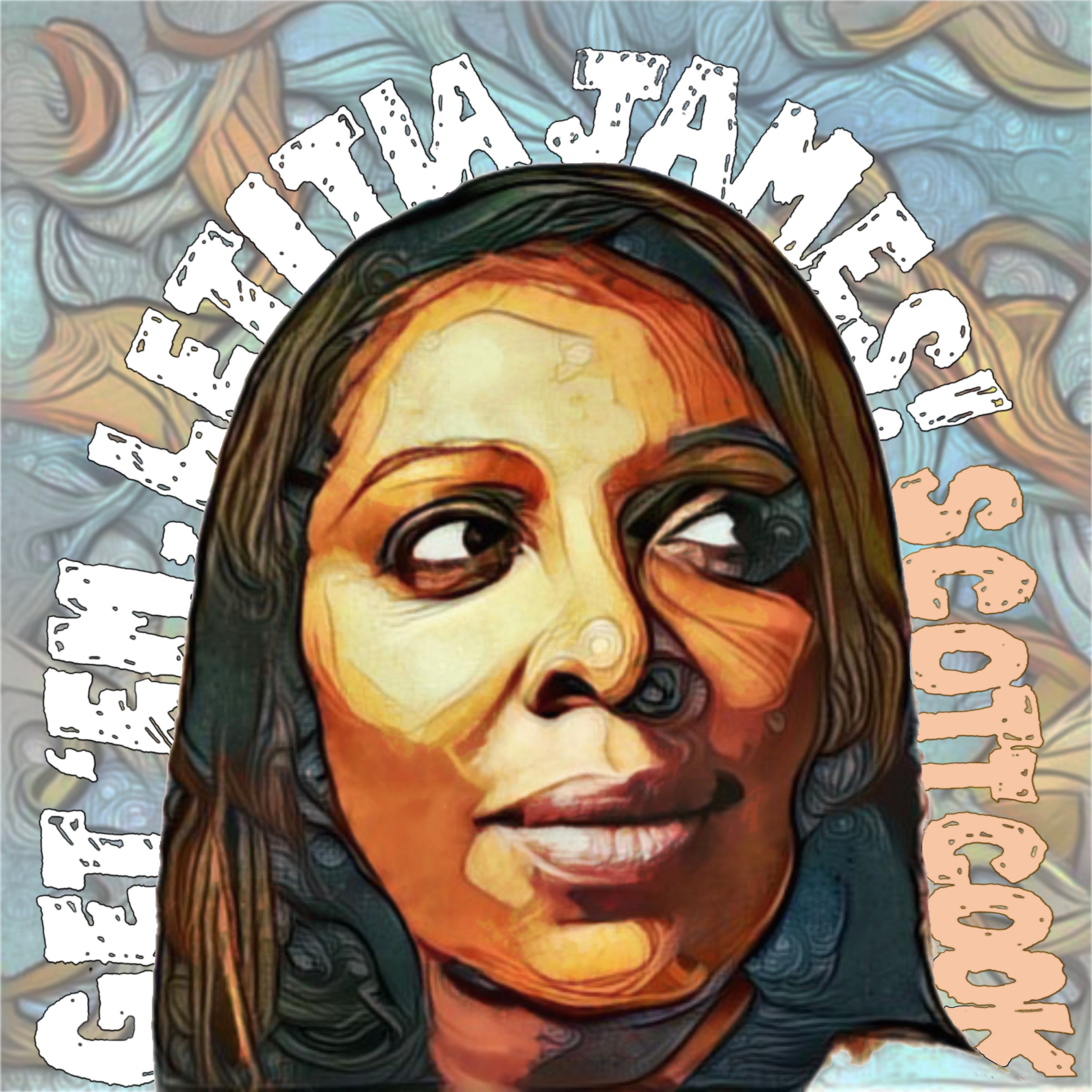 This link'll take you to the track on whatever streaming service suits you, or you can download it for any price (including free) from Bandcamp or my website. I'd really appreciate it if you'd have a listen and share it with whomever you think it might inspire. We need songs about heroes. We need to remember the best of our humanity in the changes ahead. We need to take the wheel from the broken people steering us off a cliff. That's not easily done. But Ms. James' life stands as an example that it can be. 
This is one of nine new songs I've released to Patreon since I started it up, and I want to say huge thanks to the 115 souls on board, without whom I wouldn't have dedicated nearly as much time to writing songs this year. If you wanna add your name to the ranks of Fellow Travellers, join up here at whatever price feels right for you. 
Another one of those Patreon songs has become a regular feature in our live shows, and a young videographer who came to our Portland gig asked if he could record us singing it on the street before we left town the next day. I reckon he did a pretty fine job.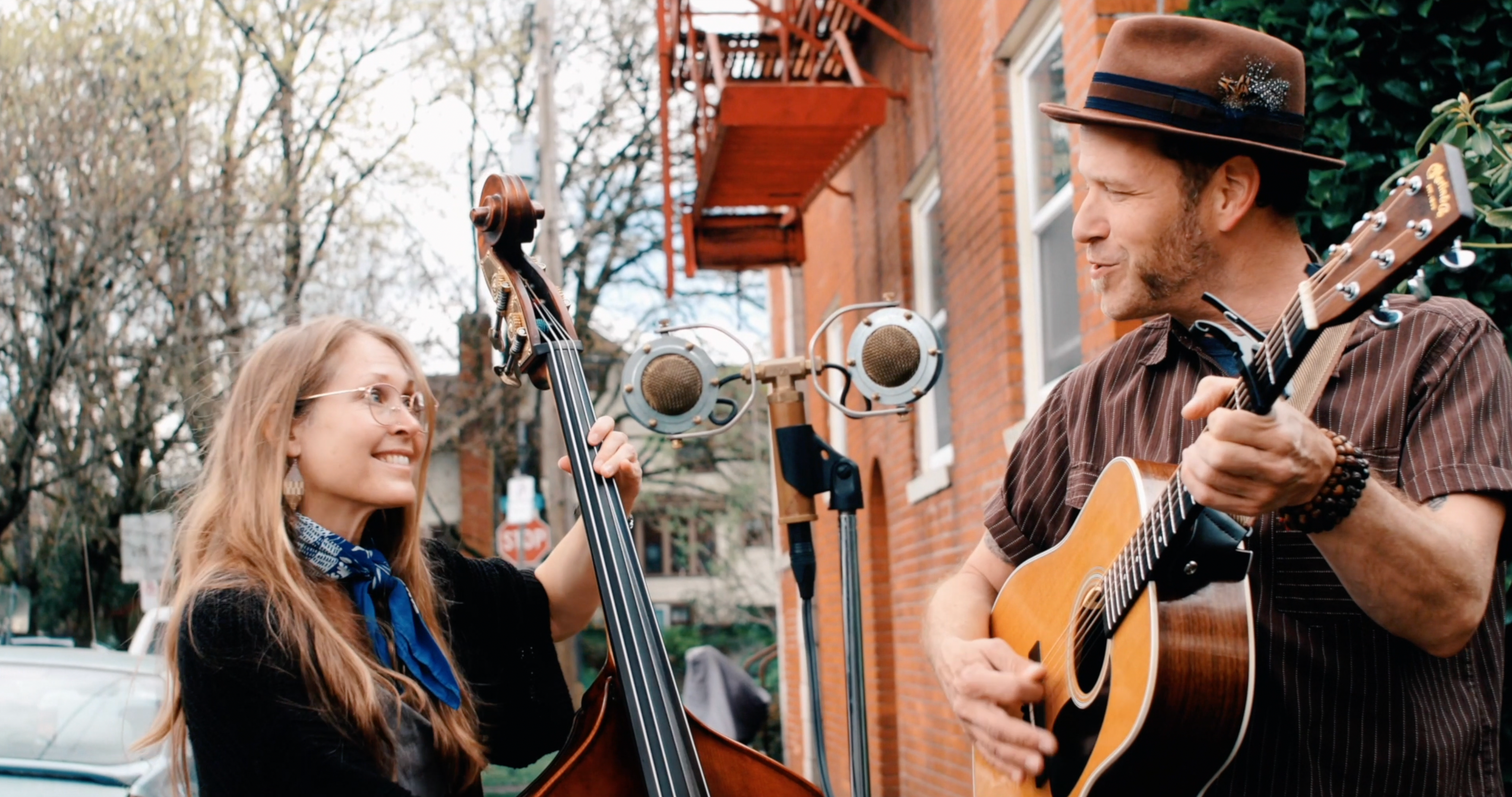 Thanks in advance for listening and sharing, and if you know someone who knows someone who might know Tish James, I'd sure be honoured for her to hear it. 
As for the rest of this Hobo Travelogue, I'm gonna keep it short (at least by my long-winded standards), 'cause I've gotta dive back into the folky fray here at the conference. It feels really good to be back in the same place with these dear hearts after so long away. Folks have been writing! And folks have been doing a lot of thinking about what we want this business/art/revolutionary program to look like going forward. I've already seen a bunch of great new-to-me artists like Willi Carlisle and Kyshona, and I'm looking forward to more discoveries the next two nights. If you're at the conference or attending online, my official showcase is tonight at 7:45pm Central in Roanoke, and I'm gonna be joined by The Accidentals on strings for the Tish James tribute. 
Pamela took a pass on all the flights and rigamarole, and she and her daughters are hanging out with Roadetta in Victoria for the week. Our epic tour's still in progress, just on pause. We wrapped up our Washington dates with shows in Bellingham, Kingston, Seattle, Port Townsend and Olympia, and felt incredibly, heartwarmingly welcomed at every stop. We took the boat into Canada from Port Angeles and sang unamplified for a great crowd at the Victoria Folk Club, had a long-overdue Taiwan reunion with pals in Sidney, sang for lovely open-hearted crowds in Brentwood Bay, Salt Spring Island, Nanaimo and Qualicum Beach, and even made our way across to Lasqueti Island for the first time to sing for the folks out there, beyond the pavement and off the grid. When I land back on Vancouver Island we'll be resuming the winding journey home like so: 
Wed May 25 • Cumberland, BC • backyard concert w/ Senyué opening 
Fri May 27 • Gabriola Island, BC • Gabriola Commons 
Sat May 28 • Powell River, BC • Wildwood Pub w/ Dennis Bouwman opening 
Sun May 29 • Gibsons, BC • afternoon show at Persephone Brewing 
Tue May 31 • Vancouver, BC • The WISE Hall w/ special guests TBA 
Wed June 1 • Mount Currie, BC • The Cheese Pusherman Roadhouse 
Thu June 2 • Hope, BC • Secret Shop Show 
Fri June 3 • Tappen, BC • Carlin Community Hall 
Sat Jun 4 • Summerland, BC • An Evening in the Valley 
Wed Jun 8 • Rossland, BC • Alpine Grind 
Thu Jun 9 • Creston, BC • yard concert 
Sat Jun 11 • Strathcona County, AB • Hastings Lake Hootenanny 
And just like that, I'll be heading out again, this time in the company of those ever-lovin' Second Chances: 
Thu-Sun Jun 16-19 • Driftpile, AB • North Country Fair 
Wed Jun 22 • North Country Fair Afterbender, location TBA 
Thu Jun 23 • WHERE SHOULD WE PLAY AROUND EDMONTON? 
Sri Jun 24 • Rimbey, AB • Rimbey Public Library outdoor show 
Sat Jun 25 • WHERE SHOULD WE PLAY AROUND CALGARY? 
Sun Jun 26 • WHERE SHOULD WE PLAY AROUND REGINA? 
Tue Jun 28 • ANYBODY UP FOR A SHOW NEAR FARGO? 
Wed Jun 29 • Carlton, MN • Historic Scott House 
Thu Jun 30 • Three Lakes, WI • Three Lakes Center for the Arts 
Fri Jul 1 • Nahma, MI • Nahma Inn 
Sat-Mon Jul 2-4 • Trufant, MI • Smiling Acres Music Festival 
Wed Jul 6 • Buchanan, MI • yard concert 
Thu Jul 7 • Ann Arbor, MI • The Ark, opening for Carsie Blanton 
Fri-Sun Jul 8-10 • Bliss, MI • Blissfest 
Tue Jul 12 • Toronto, ON • TBA 
Wed-Sun Jul 13-17 • WHERE SHOULD WE PLAY IN ONTARIO? 
Wed Aug 3 • Chicago, IL • Hey Nonny 
Thu-Sat Aug 4-6 • Appleton, WI • Mile of Music Festival 
Sun Aug 7 • Maple Plain, MN • Sun Dog Farm 
Sun Aug 14 • Saskatoon, SK • backyard concert TBA 
I'll be reuniting with Pamela for the Northern Lights Bluegrass and Old Tyme Music Festival in Big River, SK August 19-21, then hanging around home for a bit before we two head back eastward to check off most of the other 24 states Pamela didn't get to see this time around. All my dates, as always, are on www.scottcook.net. We'd love to stop in your town if you know a good spot to play––venues and regular presenters can contact lara@flemingartists.com, and folks who wanna host in houses or backyards can drop a line to scottcooksongs@gmail.com. 
Alright, that's all the news for now. Love yourself, love your work, love the world, and hope to see you down the trail. Yours, 
s