Hey friends, 
Today found me striding into new territory.  Perhaps stumbling's more accurate, but new's the important thing.  Every other time I've released an album, it's been down to the wire to some extent, and quite often it involved me anxiously awaiting boxes of CDs from UPS while the actual CD release party loomed days away.  Last time they arrived the night before.  A couple times I didn't even have them yet.  This time's different.  I've got time on my hands for a change.  A pandemic'll do that for you. 
I'm using this sudden wealth of time to put extra work into the book, which has grown from 160 pages to 240.  And I'm taking things slower with the release, putting a little kindling down before I throw the big logs on there.  And a simple little love song about keeping a fire lit seemed like a good one to start with.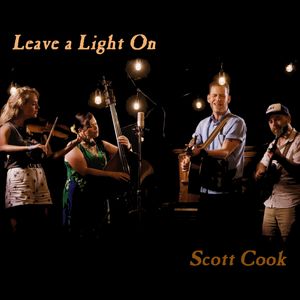 So it was that today, for the first time, I released a single into the wild all on its own.  I usually send songs out with backup, an entourage of ten or so, a group big enough to feel like a real gang.  But this one went out as a lonely ember this morning.  Since then I've been pumping the social-media bellows, inviting folks to listen on Spotify, Apple Music, Amazon, Deezer (I'm told it's a thing), Napster (I'm told it's still a thing), and wherever else the kids these days get their music.  Me, I still listen to music one album at a time.  I resist downloading an app for anything.  I don't even use the Facebook app.  I downloaded Spotify today, just so I could see what it looks like.  And I posted my first Instagram story today, after a little coaching from Pamela's daughter.  I must admit it all made me feel a bit old.  But I want to reach folks wherever they are, and while there's a learning curve involved, so be it.  I've learned a lot more about webcasting that I ever wanted to over the course of the past month or so, but I have it on firsthand authority that it's brought joy to human hearts around this good green Earth, and that's enough to make it worth my while. 
As for you dear readers, who still get my news the old-fashioned way (and those astute folks who recently joined the party), well, I've got a special love for you.  You speak my language.  Some of you probably don't know what Deezer is either.  So I wanted to share the single as a good old-fashioned download.  The link's at the bottom of this message.  I hope it puts a twinkle in your eye. 
For those who've ordered the book, thank you for believing in this thing enough to put your money down.  It's buoyed me up through this whole crazy process.  The album won't be officially out til July 31, but I'll be mailing them out to you in a couple weeks' time, as soon as I've got them in my hands.  Anyone else who wants on board before I close off the orders can do so here. 
For those of you who've been tuning in to our monthly (or so) online concerts, thank you for sparing an hour of your time for our little show.  The first one was sideways and broken in three pieces, the second was right side up and intact, and the last one had a separate camera for Foxy, intro and outro screens, a confetti catapult(!), and a decent internet connection for a change.  If you missed it, you can still watch after the fact here, but I know there's nothing quite like live, even if it isn't the real red-blooded musical experience we're all missing at the moment.  Our next show will be Friday, June 19th, and if the weather's any good, we'll be playing outside so the neighbours can be entertained or annoyed too. 
Speaking of which, I'm getting some requests for block parties and backyard shows, and as the weather warms up I'm amenable to such ideas, within public health and safety guidelines of course.  Drop a line to scottcooksongs@gmail.com if you're in Alberta and wanna set something up. 
Oh yeah, and if you say you're a streamer, you're not the only one.   Follow the trail here and spread it around if you will, I can use all the internet-rustling help I can get! 
Aaaaand if you're on Youtube, so am I!  And if I get a few hundred more subscribers I'll be able to livecast on there too.  People tell me that's pretty cool.  You can help me get there by subscribing here. 
Oh, and the post office!  If you live in the United States, please call your elected representative and do whatever else you can to save the US Postal Service. Mark my words, this is a bigger deal than you might think.  There's an election coming up in November and voting by mail is gonna be crucial to it.  Privatizing the post is an age-old Republican wet dream, and the pieces are finally falling into place.  Don't let it happen.  Besides which, plenty of you have got something coming in the mail from me :) 
Alright, that's it for this Travelogue, and I'm off to bed early like the old man I am!  Keep your fires lit, friends.  We're hugging and hanging out on the other side of this. 
Big love from our house to yours, 
s