Hello darlings, 
I'm writing you from home sweet home in Riverdale, Edmonton, Alberta.  That's right, longtime readers, I live in a house now!  It's pretty wonderful, I must say. And with this whole shelter-in-place scene happening, well, the timing really couldn't be better. 
It was a four-day drive home from Texas, but I made it back to Canada to reunite with Pamela in Naramata, BC where she was house-sitting, hanging out with her daughter, and making friends with the local peacock.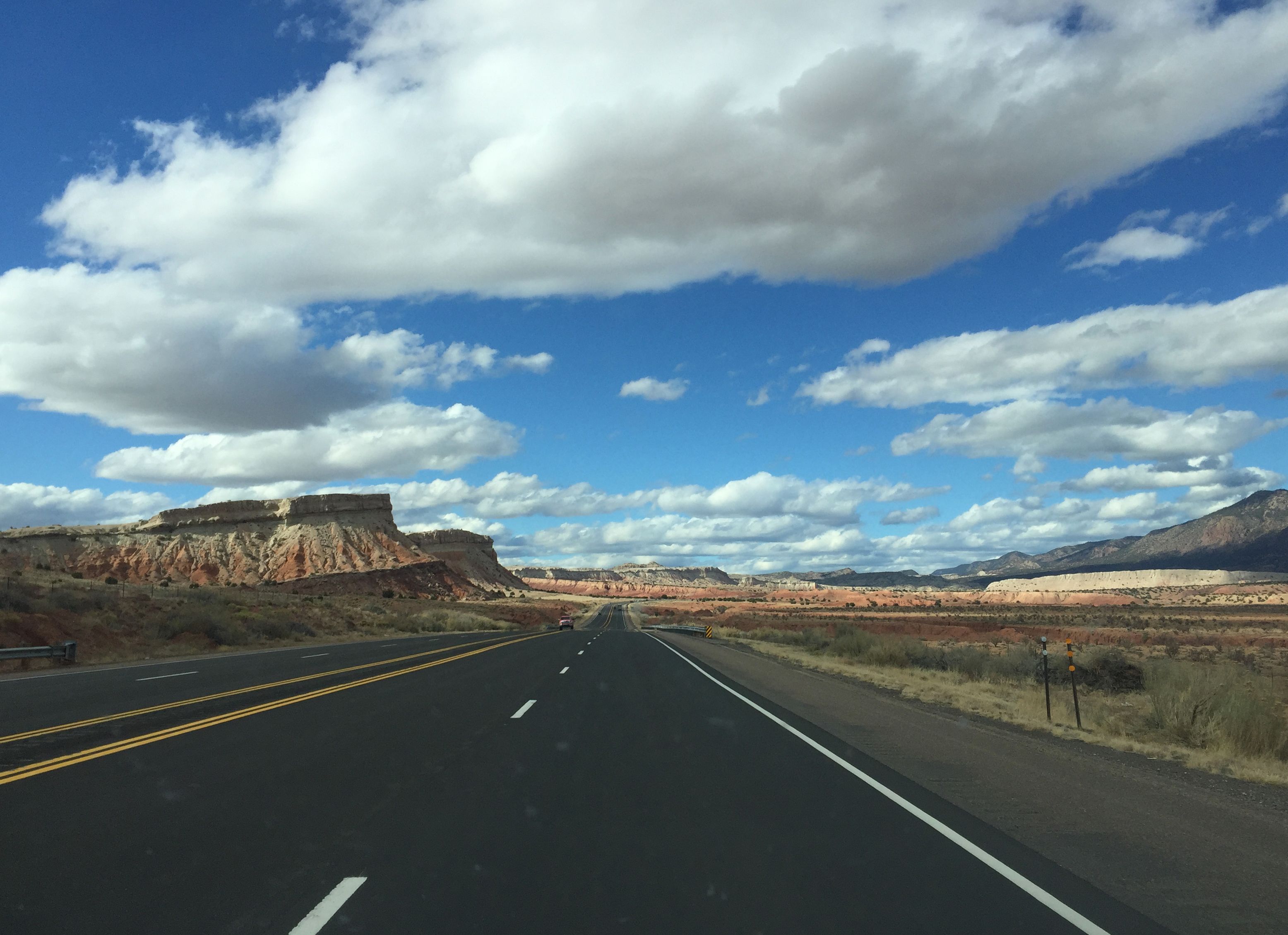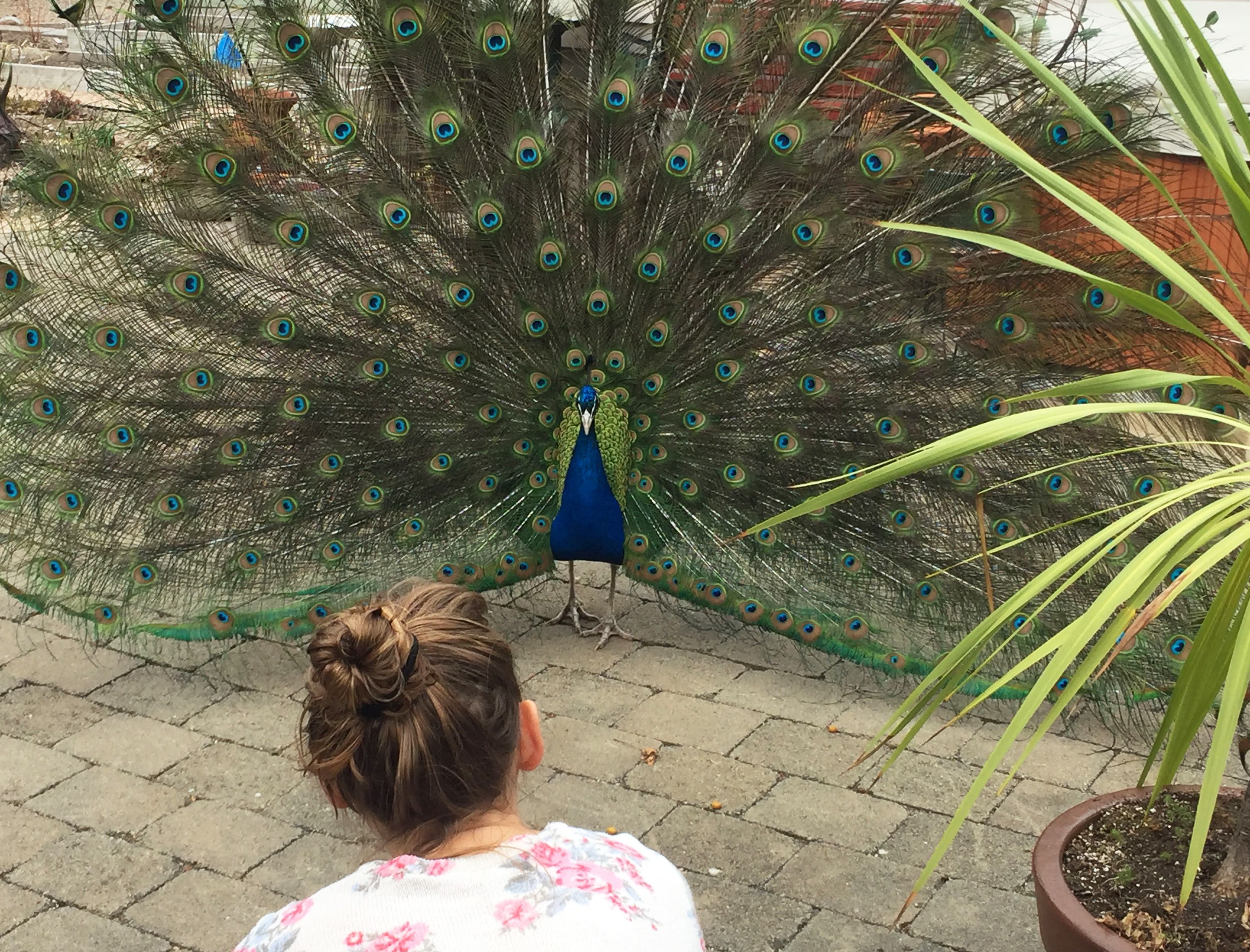 We had two kinda surreal weeks of self-isolation there in vacationland before heading back to Alberta and gradually settling into the idea of an indefinite stay at home and the weird times ahead.  This is gonna be incredibly hard on some folks.  I'm thinking especially of people in the developing world, and friends and family in the States, which despite being the richest country in human history, really hasn't got the social safety nets in place to weather something like this.  I'm feeling for everyone living paycheque to paycheque, and even more for folks who are homeless or stuck in a home with an abuser.  And I'm feeling for everyone whose job has been deemed essential––health care workers, caregivers, grocery clerks, delivery drivers, all the heroes keeping things running while we're holed up––who's contending with work overload on top of the stress of all this.  But I'm also counting myself among the lucky ones, to have a place to live and food to eat, and I'm seeing the silver lining in having the first chance in years at actually catching up with myself. 
My life's left a lot of loose ends dangling over the past decade or so.  It's such a struggle to keep up with emails and cobble together the next tours, while riding whatever tour I'm on, that I rarely find any time to file taxes, organize contacts, submit set lists for royalties, or do a proper job of getting my new releases out into the world.  So many planks of my ship have rotted through but gone unreplaced.  Well, I'm pleased to report that as of last week, at least one of those shoddy planks is sturdy and new: I've finally got a modern website.  Head on over to www.scottcook.net and have a look.  If you liked the old one better, I'm not surprised––you're a folk music fan, after all.  Ever heard how many folksingers it takes to change a lightbulb?  (Just one to change the bulb, and another ninety-nine to write songs about how much better the old bulb was.) 
I've been using that snazzy new website to take orders for the new album, and there are three options available: 1) book and CD, 2) book and VINYL, and 3) book with YOUR NAME in it as a sponsor, along with the vinyl or up to 3 CDs of your choice as thanks.  That last tier's only available for a limited time, since I'm almost finished the book. 
I'm already honoured and humbled by how many kind folks have stepped up to support this project.  When I ask myself what the heck I'm even doing manufacturing thousands of copies of a whopping big book in these uncertain times (and believe me, I ask myself that at least once a day), I remind myself that hundreds of people have already put their money down to show they believe in it.  If you're so inclined, and in a position to help, you can join them here: 
https://scottcook.net/support-scott-s-new-album 
Since the bulk of the album was recorded in Australia, I decided to work with a local artist friend to give the book a suitably Aussie aesthetic.  Cecilia Sharpley lives in Healesville, Victoria, and is one half of the team behind Duckpond House Concerts, just one of the amazing house concert series (not to mention the amazing folk festival!) running in that surprising little music mecca.  She uses local eucalypts and other leaves to make eco-friendly prints, drawing the colour out of the leaves themselves, and using the designs for books, lampshades, and clothes, as well as standard prints.  You can find her work on her website, and all through the pages of Tangle of Souls. 

It's gonna be a thing of beauty, and I really can't wait to get it into your hands!  To my Aussie friends who pre-ordered back in October and November, your patience will be rewarded.  And for anyone else who wants to get in on this thing before the rest of the world, you can climb on board right here. 
A lot of musician friends have been doing online concerts during the quarantine, and Pamela and I did make a couple little virtual appearances while we were in Naramata, for a Poss Music Works fundraiser and for a group of folks from Eugene who've taken their weekly song-sharing circle onto the Zoom Meeting platform for now.  We really enjoyed the experience, so we've decided to do another little concert, from our home to yours.  If you want to join us, come by my personal Facebook page on Saturday April 11th, 8pm Mountain Standard Time.  That'll make it 7pm in Eugene, 10pm in Toronto, noon on Sunday in Melbourne, and 2pm Sunday in Auckland.  All hands of our quaran-team will be on deck, including our housemate Elliot Thomas and corginator Foxy. 
Just a tip for this and any other online concerts you're tuning in to: if you're having trouble watching on your computer, try your phone. 
Wherever you are, I trust you're rising to the unique opportunity and challenge that this time presents us with.  Just a reminder, sunshine and birdsong are good for your mental health.  So are good old-fashioned phone calls with friends.  Same goes for diving into whatever you've been putting off.  Online guitar and singing lessons have been giving me lots of joy lately.  And so have strangers' smiles from a distance, and all the little kindnesses that mean even more in a time like this. 
So much love from our bunker to yours, 
s