Hey friends, 
I wasn't fooling anyone with all that Travelogue talk, may as well call it what it is!  Edmonton's so frozen that even the Fox doesn't wanna go for walks.  Nevertheless, the Indoorables will be foraying into the wider world via modern magic tomorrow, at 4:30pm Mountain Time, which makes 6:30 out east, 11:30 across the pond, 7:30am Sunday on sweet Formosa, 10:30am in Melbourne town, and half past noon in sunny New Zealand.  I've finished two new songs, and we've worked up a few new covers as well.  Our neighbours Billie Zizi and Cam Neufeld are joining us to play a couple songs and talk a bit about this place we're so lucky to live.  We're also debuting a brand new culinary segment with a taste of Taiwan, and we'll be saying 新年快樂 (xin nian kuai le!) to our friends over there, to welcome in the year of the Ox!  You can watch on either of my Facebook pages, or right here on YouTube. All the comments go to the same place, so be sure to say hi.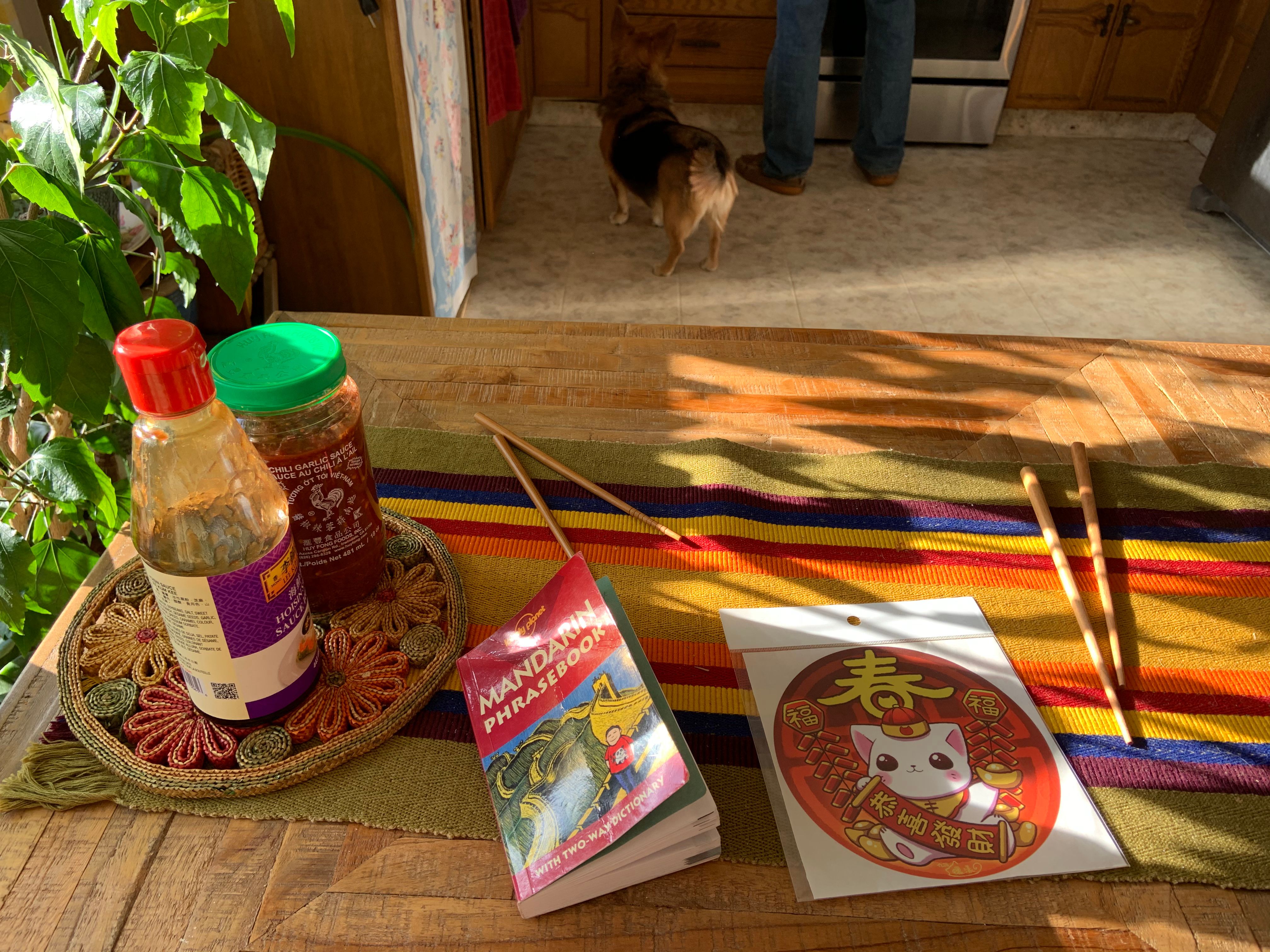 Huge thanks to the kind folks who tuned in (and chipped in!) for last month's variety show with Justin Farren and Jonathan Byrd, and wow, I'm still heart-warmed by the attendance at the Home Routes Zoom concert with Jonathan and Corin Raymond February 2nd!  With 500 or so souls on board, it was the biggest crowd I've sung for in quite some time.  It hurt a bit to see so many names and faces of people I love dearly but can't actually hang out with, but it buoyed me up to know you're all out there. 
I've been dreaming of people together a lot lately, including last night.  I miss festival family.  But I'm so grateful that we've been able to reach out in other ways along our far-flung webs of connection. 
Case in point, on Tuesday I'll be back in the study for a visit with my friend Katie Dahl, who's producing a great weekly variety show from the woods of Door County, Wisconsin called Katie Dahl Has Friends.  We'll be talking traveling (which I still remember!), swapping songs and sharing a snack.  It's gonna be fun, 6:30 Mountain Time/7:30 Central on Katie's Facebook page.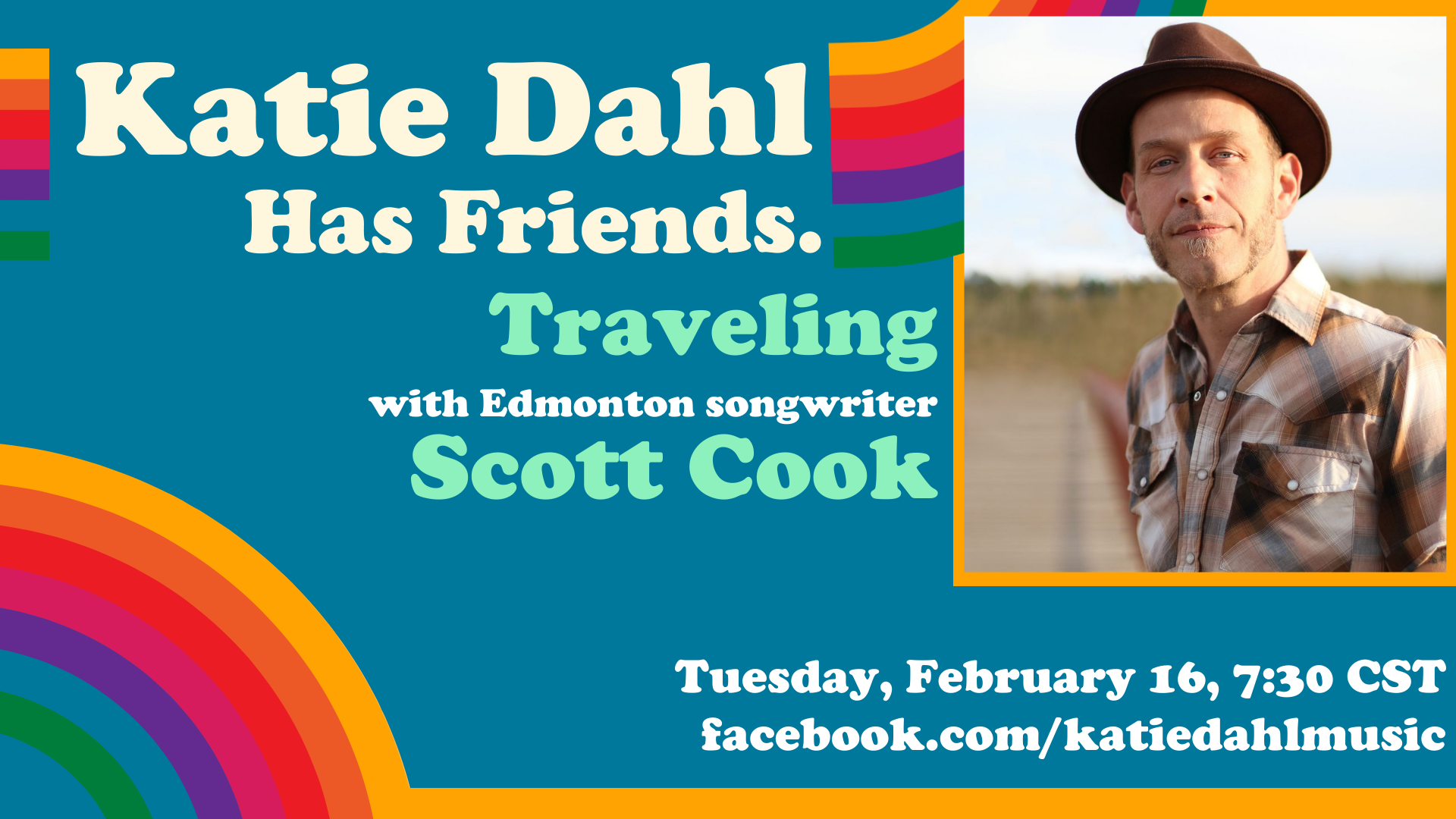 Oh, and the following week, Folk Alliance International is hosting their annual conference online for the first time, and anybody can come!  We won't be crowding into hotel rooms at 3am in search of song-gems, or jamming by the elevator 'til the morning people start to trickle through, but nevertheless it'll be some sorta simulacrum of that surreal event, online for all to enter by donation.  There are literally hundreds of showcases every night, Monday through Thursday, from an intercontinental who's who of the folk world, as well as panel discussions and keynotes from the likes of Margaret Atwood.  And just like at the conference, with so much going on, we're always super happy to see somebody walk in the door, so please come say howdy!  I'm playing two of my own hour-long showcases, at 7:30MT/8:30CT on Monday Feb 22nd, and 6:30MT/7:30CT Thursday the 25th, as well as a 20-minute slot from 7:40-8pmMT/8:40-9CT in the On The Tracks Songwriter Showcase, and a couple appearances in the Alberta Room.  The staggering schedule can be seen after sign-up here.  Seriously, dip your foot in, it's gonna be something to behold.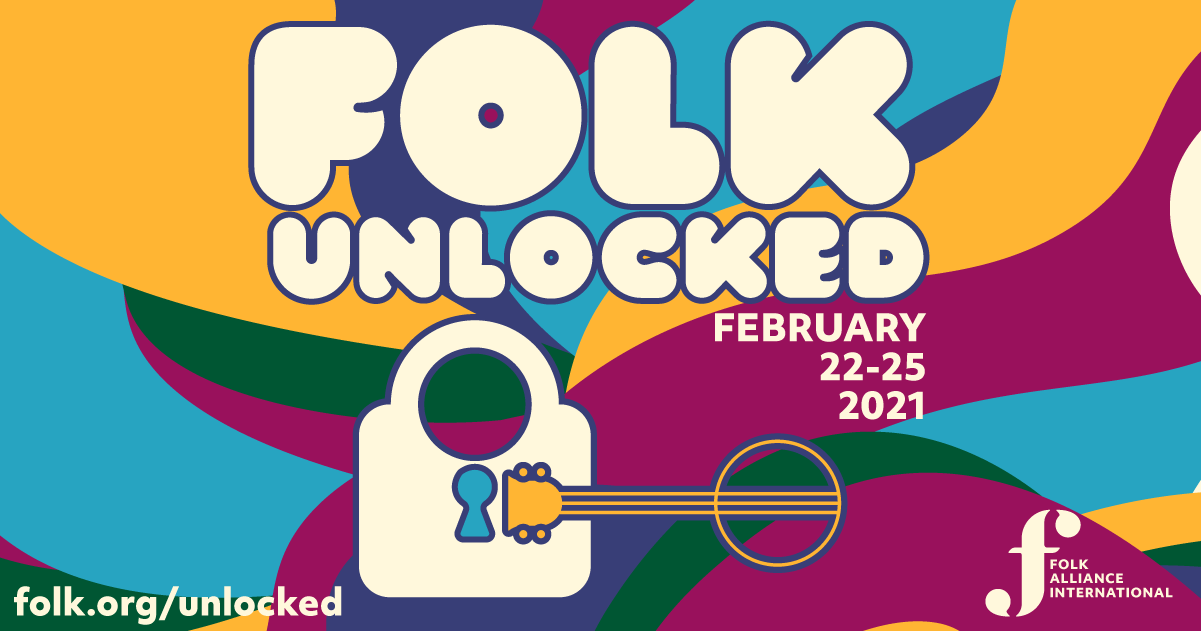 Unbelievable as it seems from our frosty abode, it's looking like we've only got two Indoorables shows left (likely March 20 and April 17) before Pamela and I head out to BC for our bike tour!  All depends on how things go with the public health situation, of course, but it's something to look forward to.  Get in touch if you'd like us to make a stop. 
Oh yeah, "Say Can You See" won the Folk category in the 2020 UK Songwriting Contest!  And folks are still ordering multiple copies of Tangle of Souls to share with friends, which makes me unbelievably grateful. 
That's all the news for now, pals.  I love you, and I'm thankful for every bit of light you're shining into the world from wherever you are in it.  Keep it lit, 
s