Comrades, 
It's been a while without word from me, unless you're on my Patreon. I uploaded a new song called "When God Was Young" a couple weeks back, and am just finishing up a new soul number in tribute to New York's badass Attorney General Letitia James. I hosted the third Fellow Travellers Circle on Zoom June 9th, where we caught up a bit, looked at the picking for "What to Keep", and talked about some lessons learned and hopes going forward from the pandemic. Our July circle will include a song swap. These hangs have been small and really special so far. There's room for everybody to talk, and folks around the world are getting to know one another. It's a beautiful thing. If you want in, just head over to my Patreon page, or cut out the middleman and sign up right here. 
I've got some big news to share this month, and for the first time in a long time, it even includes some happenings in the real world! Here's what the next while looks like: 
Sun June 27 • Edmonton, AB • The Outdoorables Return! We're playing two outdoor shows, Southside at 2pm in front of Holy Trinity Anglican at 10037 84 Ave, and Northside at 5pm from the front lawn at 3838 Ada Boulevard! Both shows are single sets, by donation, organized by our pal John Armstrong of Brass Monkey Arts. 
Sat July 3 • Driftpile, AB • Goin' Up to the Country! A bunch of good pals are camping out on the North Country Fairgrounds Canada Day long weekend, and I'm pulling together a concert for the Saturday, from 2-9pm on Shady Grove stage. Camping reservations and concert tickets are sold separately. As of this writing, there are only a few tickets left, but there are still plenty of tickets available for our music camp finale August 1st with Bill Bourne, Dana Wylie, Joe Nolan and more. 
Jul 8 - 25 • Second Chances tour of BC and Alberta! Lord willing and the covid don't rise, we're planning a safe, socially-distanced run of shows around BC and Alberta. Sadly, we won't be making it to the islands this year, but we've already lined up dates in Grande Prairie, Dawson Creek, Fort St. John, Prince George, Wells, Beaver Valley, Salmon Arm, Bella Coola, Black Diamond and Edmonton, and are looking for spots in Calgary and thereabouts July 21-23. We'll be traveling with our own PA, playing mostly outside, and staying flexible with the changing weather and restrictions. If you'd like us to visit your town along the way, please drop a line to scottcooksongs@gmail.com. And if you'd like to attend any of the shows, including the house concerts, all the info you need is on the front page at www.scottcook.net. 
July 29 - August 1 • Driftpile, AB • North Country Acoustic Music Camp! I'm putting on a music camp for the first time, and I couldn't be more excited. Our instructors are Bill Bourne (advanced guitar), Joe Nolan (beginner / intermediate guitar), Dana Wylie (harmony singing), Dan Barton (ukulele), Bramwell Park (banjo), Shari Rae (upright bass), and yours truly, teaching songwriting. There'll be small-group, instrument-focused classes in the mornings, master classes on a variety of subjects (rhythm, music theory fundamentals, improvisation, stagecraft, and more) in the afternoons, concerts in the evenings, jams at night, and a sweet all-day hootenanny to close it out on Sunday. We'll have an open mic on the Friday and Saturday nights where students can strut their stuff in front of a listening, supportive audience, and invite the instructors or other campers to back them up on their tunes. And we'll feature some of that week's new creations in the concert on Sunday.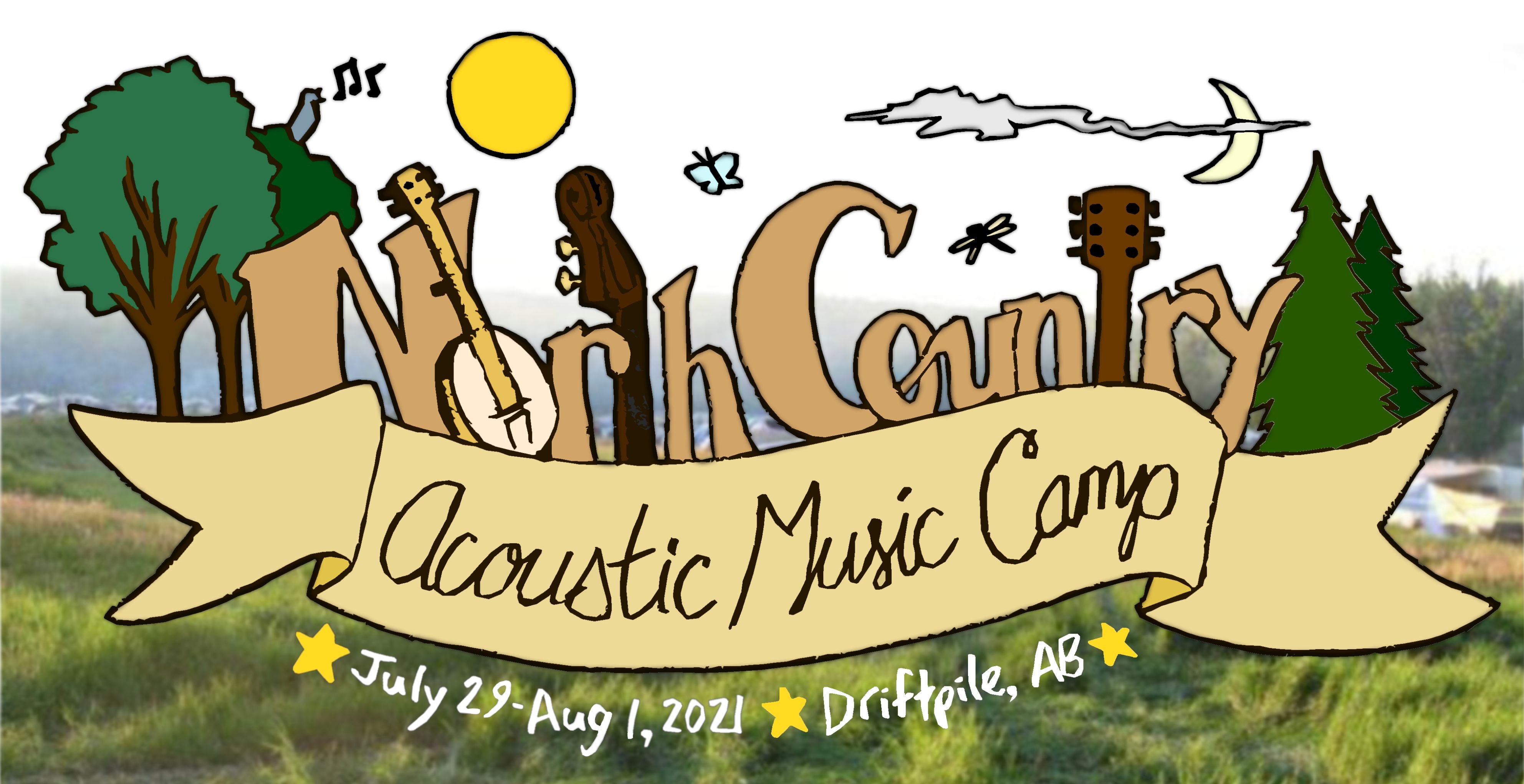 Registration includes 5 nights of rustic riverside camping, instructional fees, coffee tea and snacks, and admission to the Sunday finale, all for $300 or $200 for youth and seniors on fixed income. It's gonna be a mind-expanding experience, not to mention a heart-warming hang with like-minded folks in a beautiful place. Numbers are limited, so please sign up today if you want on board, at www.scottcook.net/music-camp. And tell your friends! But only the nice ones. Tickets to the August 1st finale concert are also available for $25 here, and special campground reservations for non-music-campers are coming soon. 
I've been dreaming of doing a music camp on that land for years now, inspired by the various music camps I've attended, including NimbleFingers in BC where I studied clawhammer banjo, the week-long songwriting intensive I took with David Francey at the ArtsWells Festival in BC, Sisters Song Camp in Oregon where I taught two different years, and the week-long songwriting and guitar schools at Kerrville Folk Festival in Texas which I've attended three times, learning from the likes of Mary Gauthier, Johnsmith, Steve Gillette, and Suzie Vinnick. Even as I've made a career in music, I've always considered myself first and foremost a fan and a student. And music has held my interest because there's always more to learn. I've attended every workshop on performance and stagecraft I've come across, and my shows owe a lot to the guidance of folks like Rich Warren (who's a DJ, but also a very picky folk fan), Vance Gilbert (who's a mind-blowing coach), and many more. I've taken guitar lessons from some greats like Bryan Sutton (through the ArtistWorks platform) and Mike T. Kerr, and singing lessons from Dana Wylie, who'll be teaching at our camp! And during the year off the road I attended more workshops than ever, presented by folks like the Ashokan Center in New York and Blueberry Bluegrass Association right here in Alberta. The scope of our appreciation of music deepens as we get a deeper understanding of it, and I can't imagine I'll ever feel like I've reached the end of that always-widening path. 
When I was sending out the invites, I was aware that many of the folks I was inviting are themselves qualified to teach at this camp. I certainly hope no one's offended by the invitation to be a student. Being a student is the best way to be. 
My favourite thing about music camp is witnessing people's breakthroughs. It's intense work, diving into music for days on end, and inevitably a lot of deep stuff gets shared. It's a place of creative metamorphosis, and that's a sacred space.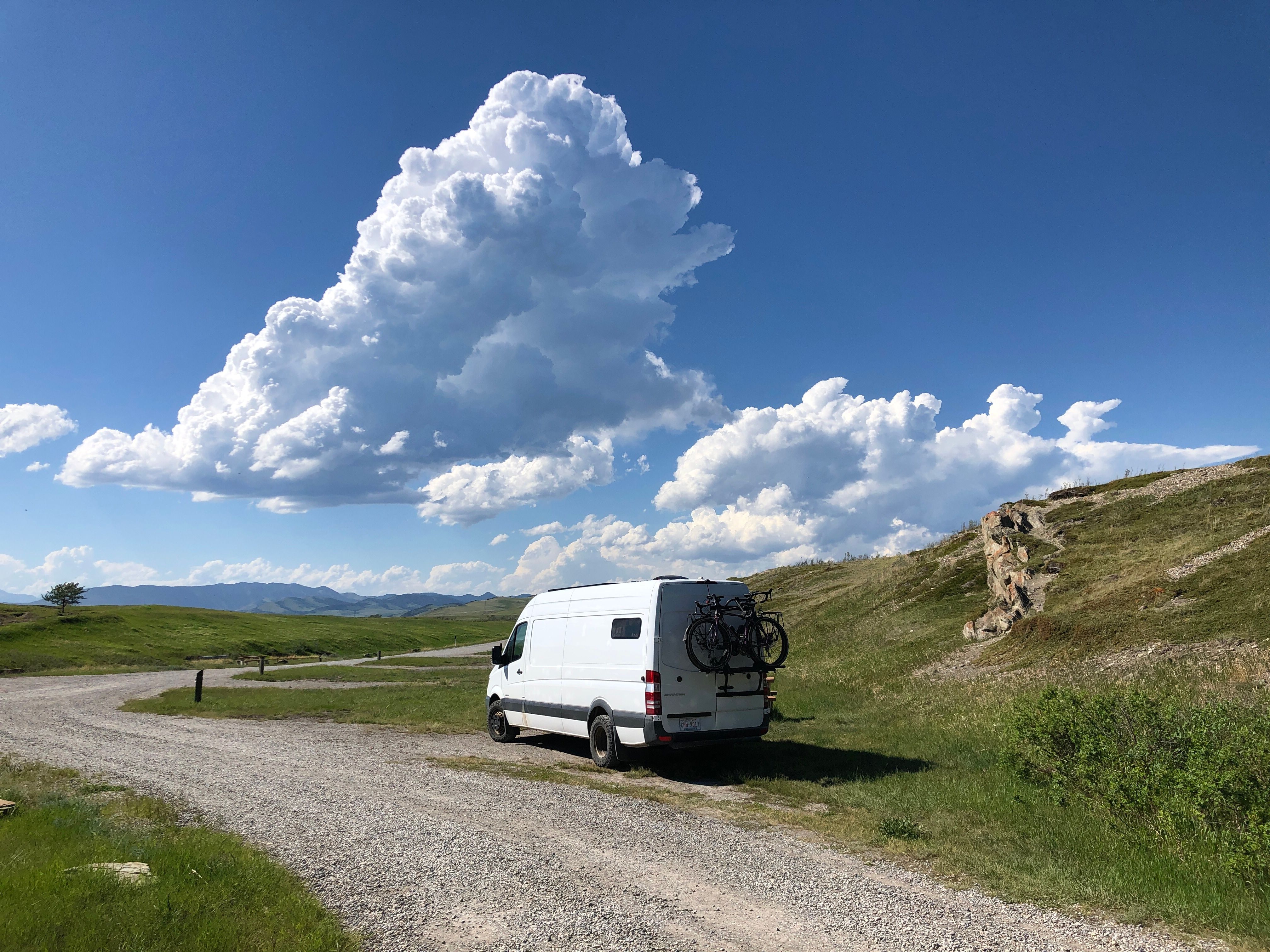 These days, besides work on the camp, and my Patreon-driven commitment to writing songs, I've been spending lots of time working on the van––sanding and painting the rust spots, taking out some of the over-built stuff the previous owner did, widening the bed to put a real mattress in there, installing a bike rack on the back and a swivel seat in the front. Pamela and I have taken it out on a couple little trips already, and it sure feels nice having a home on wheels with room for the two of us. We've christened her Roadetta. And having gotten the news recently that Australia won't open its borders until mid-2022 (which means my postponed tour'll be kicked down the road another year), we've decided to move into the van in January, drive it all the way down to Texas, and work our way up from there as the weather warms up, including a swing by Kansas City for Folk Alliance. If there's somewhere we really oughtta play in MT, UT, CO, TX, LA, TN, NC, AR, MO, OK, NM, AZ, CA, OR or WA, I wanna hear about it!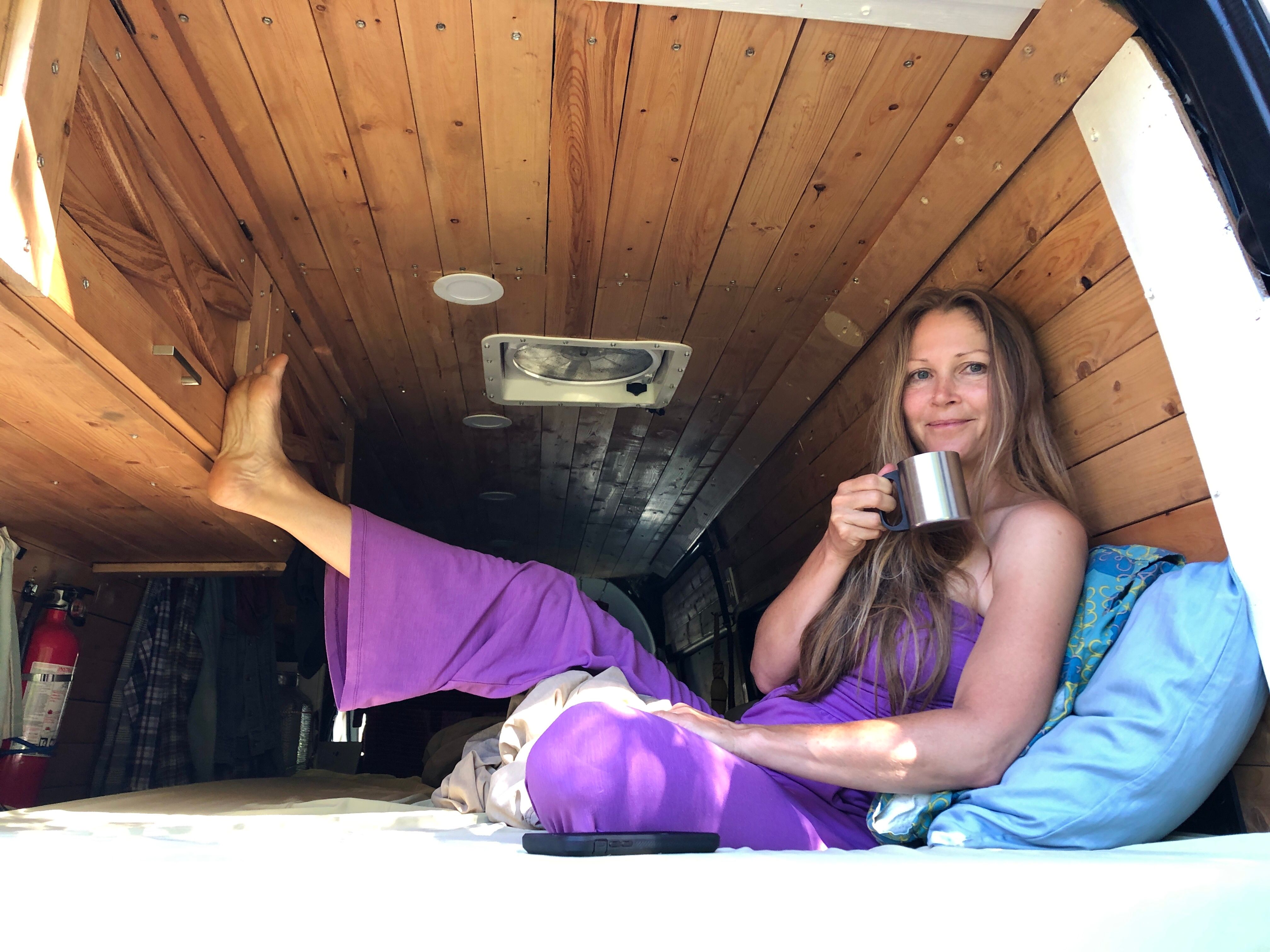 From where I sit, it feels pretty exciting and a little bit scary to see the world surging back into full gear. There's sure a lot of pent-up energy to be vented. But I hope we can remember what slowing down and realizing what's really essential has taught us. The rush wasn't all it's cracked up to be. We took a lot for granted. Our way of life got shaken up something fierce, and without a doubt, it will again. Many folks lost a lot. And unprocessed trauma's like an untreated wound. Let's not forget. 
I also hope we don't forget how easily many of our governments printed money to keep our economies afloat, when they come back and tell us we can't afford to feed or vaccinate the rest of the world as they suffer through the worst. It's all a matter of priorities. One glimmer of light on the horizon for me has been the creation of a Progressive International to unite forward-thinking folks and movements around the world, and their summit last weekend on vaccine internationalism. Yanis Varoufakis summed up the case for global citizenship quite elegantly (and even hopefully) here. 
Here in Canada we've got a fight on our hands to stop coal mining in the Rockies, and another to stop logging old-growth forests on Vancouver Island, and both could use donations of time and money. One thing these ecocidal projects have in common is their disregard for the treaties our country signed with the people who were here before we came. They're restatements of the shameful history of abuse written in children's graves across this country we call ours. We have to be better.  
That's all for me this month, friends. Wherever you are, keep shining your light into it, and I hope to see you soon. 
Big love, 
s