Hello dear ones, 
I hope this finds you smiling. This here's the first test of a new email system, and I sure hope it works! 
I really meant to write you a couple weeks back, during my happy month as an inside dog in snowy Edmonton. But despite putting in long days on the computer and barely showing my face around town, all too soon it was time to be a road dog again. So it is that this Hobo Travelogue comes to you from Tulsa, Oklahoma, four gigs and 4000-and-some kilometres down the road. 
Tulsa's one of the best music towns in the world, but tragically I haven't even gone out to see any shows, just been trying my best to catch up on things before I climb back into the saddle tomorrow. At least I've been out for a bike ride in the sun every day. And I'm making progress on tour bookings, long-neglected emails, last tweaks on mixes for the new album, and biggest of all, the book that's going to accompany it out into the world. 
It's turned out to be the most ambitious thing I've ever done. Tangle of Souls is not only my seventh album, it's also my first proper book. I knew I was going big this time around––hardcover, cloth-bound, debossed and foiled, with a little silk bookmark, even––but I had no idea just how big. It's over 40,000 words. I finished most of the writing while I was in Taiwan, found a few stretches of time to edit it during the New Zealand tour with Pamela, and now it's out getting feedback from a few trusted friends. I hope to finish the editing and layout over the next two weeks, when I've got some more precious downtime in Austin and on my way over to North Carolina. Back home, my longtime engineer Brad Smith's almost done the mixing, and I plan to let the first single drop in a few weeks' time. 
I'll be mailing them to the Australian friends who pre-ordered them as soon as I get them delivered, and will of course be selling them at shows, but the official release won't be until June. There's no point in rushing something this big. 
If you want to get in on this labour of love BEFORE it's turned loose into the world, all you've gotta do is pre-order, through the link below. And if you feel like contributing in a more substantial way, you can sponsor this thing to the tune of $100. In return, you get 3 CDs of your choice (could be three of the new one if you want, or any combination, signed to whomever you specify) and your name in the album credits. This option's ONLY available for the next couple weeks, while I'm finishing up the book. If you want on board, here's the link: 
https://scottcook3.bandzoogle.com/support-scott-s-new-album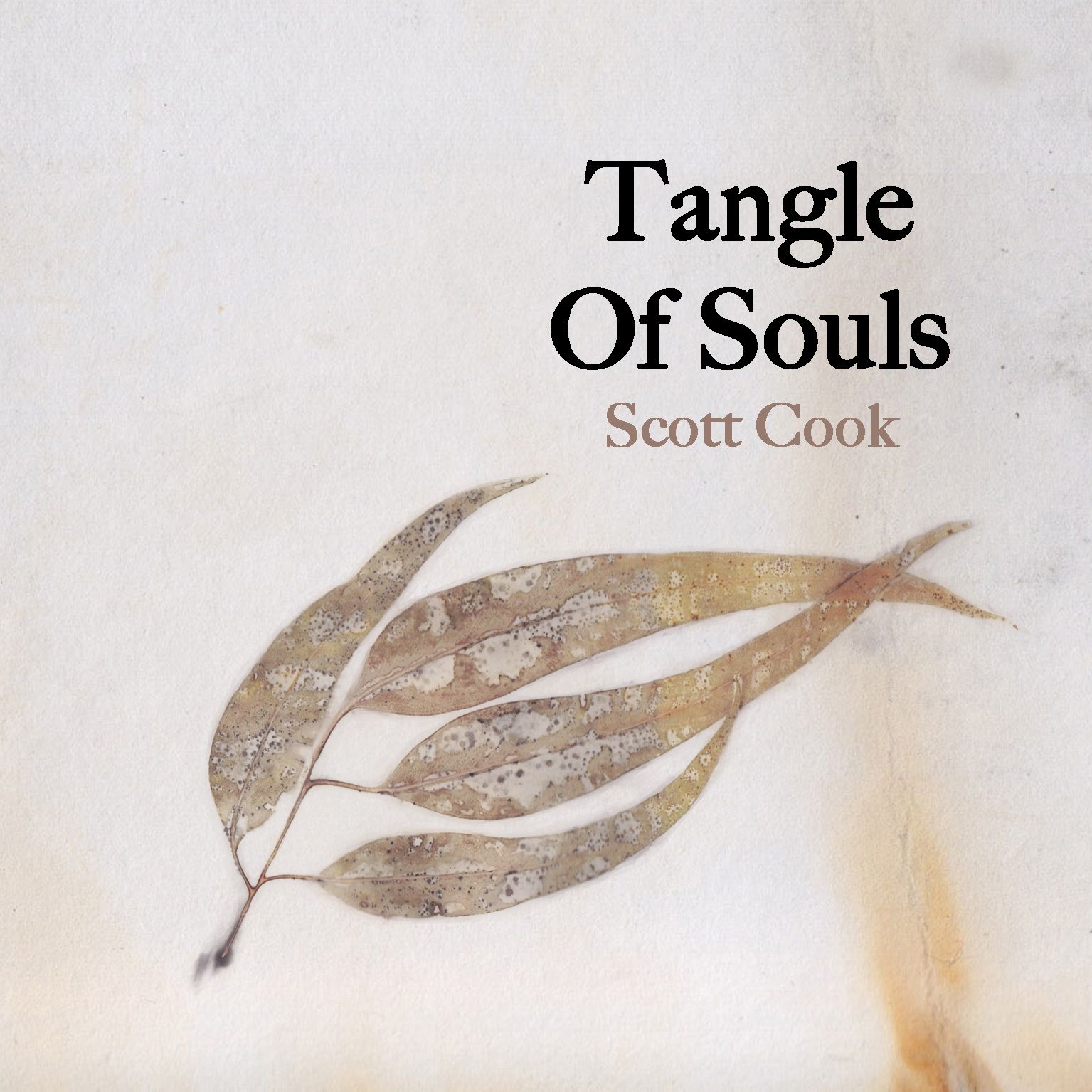 I'm also taking pre-orders at shows, for anyone trusting enough to fill out an envelope and put their money inside. I've got a bunch coming up on this side of the border. If you've got friends down this way who you think would enjoy the songs, please send 'em my way! Here's the run-down: 
Fri Mar 6 • Oklahoma City, OK • The Blue Door 
Sat Mar 7 • Austin, TX • Joe's Basement Concerts 
Sun Mar 8 • New Braunfels, TX • New Braunfels House Concerts 
Tue Mar 10 • Austin, TX • Wild Gins house concert 
Fri Mar 13 • Farmers Branch, TX • house concert 
Sat Mar 14 • Arlington, TX • Open Door Coffee House 
Sun Mar 15 • Shreveport, LA • afternoon house concert 
Fri Mar 20 • Asheville, NC • house concert 
Wed Mar 25 • Chapel Hill, NC • The Kraken with Jonathan Byrd and the Pickup Cowboys 
Sat Mar 28 • Sterling, VA • Focus Music 
Sun Mar 29 • Baltimore, MD • afternoon house concert 
Thu Apr 2 • Philadelphia, PA • The Living Room with Crys Matthews, Ethan Pierce, Ami Yares, and Aaron Nathans 
Fri Apr 3 • Marblehead, MA • Me&thee Coffeehouse, opening for Tim Gearan Trio 
Sat Apr 4 • Ripton, VT • Ripton Community Coffee House 
Sun Apr 5 • Bridgton, ME • Hayloft at Dragonfly Barn 
Fri Apr 10 • Earlville, NY • Earlville Opera House Arts Cafe, with Joseph Mettler opening 
Sat Apr 11 • Leverett, MA • Mt. Toby Concerts for Social Change 
Fri Apr 17 • Hartford, CT • Meeting House Presents 
Sat Apr 18 • Brooklyn, NY • Voices in the Heights with Shawna Caspi and Katie Dahl 
Sun Apr 19 • Lincroft, NJ • Earth Room Concerts with Meghan Cary 
Thu Apr 23 • Saratoga Springs, NY • Youth Helping Youth fundraiser at Spring Street Gallery 
Mon Apr 27 • Wellsboro, PA • house concert 
Wed Apr 29 • Pleasant Plain, OH • Plain Folk Cafe 
Sat May 2 • Central Ohio Folk Festival 
Mon May 4 • Decorah, IA • house concert 
All the details are on www.scottcook.net/news.php, and if there's a listening room or living room you think I should squeeze in a stop at along the way, I'd love to hear from you at scottcooksongs@gmail.com. 
I'll barely be home before heading out again on a tour of BC and Alberta with Bram and Shari that's WOEFULLY under-booked––if you've got any ideas for stops we should make, please do let us know! Here's what's confirmed so far: 
Sat May 9 • Fort St. John, BC • Whole Wheat and Honey 
Sun May 10 • Prince George, BC • TBA 
Wed May 20 • Vancouver, BC • double album release with Corin Raymond at the WISE Hall 
Thu May 21 • Steveston, BC • Steveston Folk Guild 
Sun May 31 • Victoria, BC • Victoria Folk Music Society 
Thu Jun 4 • Calgary, AB • double album release with Corin Raymond at Ironwood Stage! 
Fri Jun 5 • Black Diamond, AB • double album release with Corin Raymond at Jolene's barn 
Sun Jun 7 • Edmonton, AB • double album release with Corin Raymond, details TBA 
Let me emphasize again, if you've got any ideas of places we can play, please drop a line to scottcooksongs@gmail.com. I've been way too busy the last while and have unfortunately outrun myself on bookings. But we're gonna have a hot trio and a brand new album on the road, and we won't be back in BC for a good long while, so we really oughtta get the songs to the people while we're out! Let me know where and when, we'll bring 'em. :)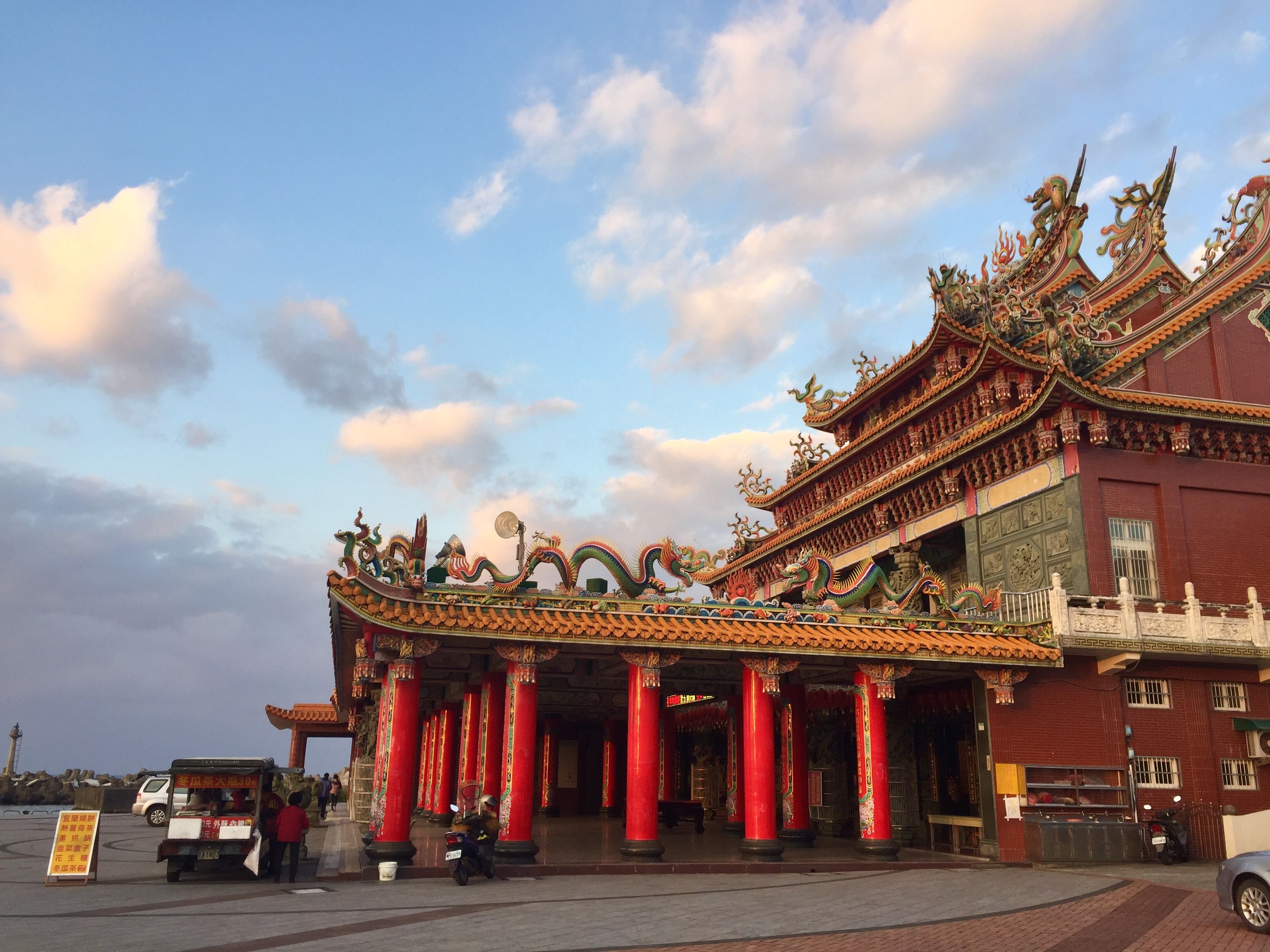 Last I wrote you faithful readers I was holed up in Fulong, on the northeast coast of Taiwan, writing the book and waiting for Pamela to arrive. She'd never been to Asia before, and I was hoping for some sunny days so I could show her around a bit. As it happened, we had a few rainy days to ease her into the other side of the world, gradually exploring further afield as the weather allowed. We played shows in Taipei, Taichung, and a groovy farm in Hsinchu County with more guinea pigs than I've ever seen in my life (venue for the Farm Jams of years gone by), caught up with a bunch of old pals, and even got in some exploring around the Northeast, with trips to Jiufen, Houtung Cat Village, and Caoling Old Trail. Just like every time I've visited Taiwan, I feel even deeper in love with that island. I'm already contemplating a longer visit sometime in the next couple years. 
The day after Pamela's first green Christmas, we hopped a flight to Christchurch via Guangzhou. I'd been really excited to explore the city a bit in our 7.5 hour layover, as I'd done once before, but as it turned out, they only let you out if your layover's 8 hours or longer. Thankfully they've at least updated the airport since the last time I was there. On arrival in Christchurch, we walked into the centre of town, marvelled at the earthquake-ruined Cathedral, ate tapas, and cruised back to our hotel on Lime scooters, laughing at the surreality of it all. 
We rented a Mazda Bongo from a great company called Rental Car Village the next day, and headed out to the Banks Peninsula for a day of exploring and a night of free camping on the foreshore in our newly-named Bongo-low. The vistas were staggering, as they were every day of our ramble around that glorious green country.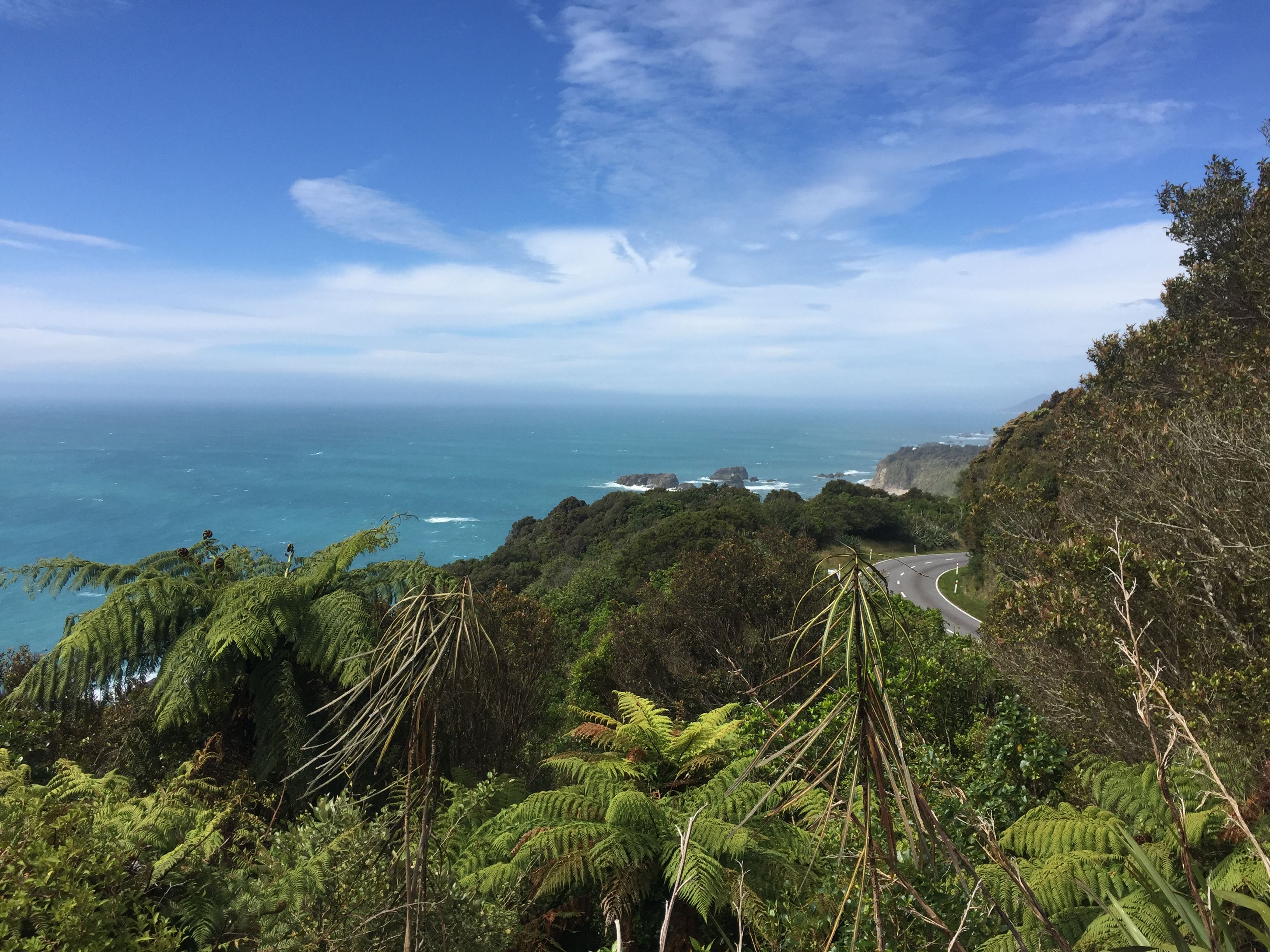 The first gig was the Whare Flat Folk Festival, a little gem of a fest put on by the Dunedin Folk Club. The forest is really unique there, with some rare native species that make a dense canopy unlike anything I've seen before. It's also there that we first heard the ruru (a native owl) and the tui, a native passerine with an incredible vocabulary that sounds more like R2D2 than a bird. 
Whare Flat was a beautiful example of everything that makes antipodean folk fests special. They had unaccompanied singing sessions every day, with folks leading sea shanties, old ballads, or modern songs by the likes of their own recently-departed Marcus Turner, and everyone joining in on the choruses. They had a blackboard stage every afternoon, where folks could sign up to play a couple songs in an open mic format. They had instructional workshops, and variety concerts in the evenings with short sets from the headlining artists. We got to see a haka, a traditional Maori dance of greeting that must've scared the shit out of the English when they came. And we welcomed the new year with Maori waiata, a big ceilidh and a square dance. 
We couldn't have imagined a warmer welcome to that beautiful land. We kept running into friends we made at that first festival throughout the rest of the tour. And the whole way, we felt carried along on a flood of generosity. Kiwis might actually be even nicer than Canadians. A community radio DJ I'd never met reached out to offer us the use of her apartment while she was away. Two different gals tried to give Pamela items of clothing after she complimented them. Folks invited us for a meal or a cuppa pretty much everywhere we went. 
In Wellington, I got to sing and chat on national radio for half an hour (an honour I've never had anywhere else), and at every show after that, a big chunk of the crowd put up their hands when I asked who was there because they heard me on the radio. People texted in to the radio station while I was on air to offer me gigs in their woolsheds. 
We got to play some really unique venues along the way, including the amazing Grainstore Gallery, in Oamaru's historic Victorian precinct; the charming Old Lodge Theatre in Hokitika; Barrytown Settlers' Hall, a spot in the middle of nowhere on the rugged west coast, where the audience miraculously appears right before showtime; the Mussel Inn on Golden Bay, a wonderful restaurant and brewery built around permaculture principles; Te Rangi, an informal hang at my pals Danny and Kate's family's house; and as always, a living room show that ended up being the biggest earner of the tour. 
We wrapped up the ramble at the Auckland Folk Festival, and it already felt like a big ol' reunion, with so many friends we'd met along the way. Again, they had unaccompanied singing, this time in a legendary session that goes late into Saturday night, where the homebrewers offer up black beer to anyone with a receptacle, and everybody stands in a circle and joins in on the choruses. Again, they had plenty of blackboard concerts, so that everybody who wants to sing can have a crack at it. They had separate venues for the late-night jams, with celtic tunes going in one spot, bluegrass in another, drums and dancing in another. And on Saturday, they gave all the folks clubs the opportunity to curate a half-hour of their own programming in one of the venues. It was such a wonderful example of what folk music's all about––not just a bunch of ticket buyers watching professionals do their thing, but FOLKS making music. 
On the Monday after the Auckland fest, we attended the traditional "survivors' session" at the Bunker, an actual Cold War-era bunker set atop an extinct volcano overlooking Auckland, where folks have been singing unamplified on Monday nights for forty or fifty years. We'd heard plenty of talk about the club's president Roger Giles, a legend who didn't make it to the fest as his health's in decline. When we squeezed in and sat down, we spied an old fella with a big beard and suspenders drinking whiskey and wondered if it was him. Of course it was. A gal named Deb Gillanders loaned me her guitar, passed on to her from a friend who died, so we could sing "Pass It Along", and it was a fitting close to the whole ramble. 
I'm deeply grateful to Finn of Second Hand Touring for booking the tour, giving me the rare pleasure of just going where I'm told and singing for the people. We're also deeply grateful to his family for giving us the run of their beach house in the Northland for the last few days of our stay. We're already talking about another visit in April of 2021, now that we've got a whole family of friends and a new country's burrowed its way deep into our hearts. 
We returned to Edmonton at the beginning of February, and I sure enjoyed the month of domesticity to follow, playing house with Pamela in Edmonton's Riverdale neighbourhood. I was the happiest person shovelling snow on the whole block. Who knew there could be such joy in walking the dog, doing the dishes, and fixing things around the house? My only gripe is how little time there was for visiting pals, occupied as I was with my admin and the work on the book. But I'll be living there on and off through the summer, and come late fall, I'll be hunkering down there for a good long while. Phew. 
It was cold when I left, but I had warm welcomes in Michigan and Chicago, and I've finally made it to where the climate suits my clothes. I hope you're feeling inspired, wherever you are, and I thank you from the bottom of my heart for making all this possible. Look out for new songs and a nice long read coming soon. Love from here, your fan, 
s