Hey far-flung friends, 
I'm writing with some big news for a change! 
Just about this time last year I was pulling back into Canada to reunite with Pamela after a long weird drive home from Texas, and it's been a whole lotta staying in one place since then, the most I've done since I was a kid.  But I'm looking toward the horizon a lot more lately, thanks to the world warming up, and to the aforementioned big news: I've just signed on with an agency for the first time. 
Over the past thirteen years booking gigs myself, I've long dreamed of finding a team to work with, but only if they were the right group of people.  Well, I reckon Fleming Artists, out of Ann Arbor, Michigan (incidentally, the town where my Mom and Dad met!) are the right folks.  Their reputation's impeccable, and their roster's a great mix of tradition-bearers and emerging voices, including Tom Paxton, Garnet Rogers, Judy Collins, Connie Kaldor, Cheryl Wheeler, Christine Lavin, Gurf Morlix, Dougie MacLean, jane siberry, Martyn Joseph, Laura Love, Carsie Blanton, and my pals The Accidentals, Ben de la Cour, Carrie Elkin, May Erlewine, Liz Stringer, Ordinary Elephant, Rachael Kilgour, Shane Koyczan, and The Sweet Water Warblers!  They've been having weekly Zoom hangs since the start of the pandemic, and it felt great to be welcomed into the family for Tom Paxton's song swap last week. 
I'll still line up some outdoor gigs with the Indoorables and the Second Chances this summer, but from this fall forward, my agent Lara Supan (lara@flemingartists.com) will be the contact person for bookings.  Tell you the truth, I said "my agent" for the first time the other day, and it just felt good in my mouth.  I can already feel more creative space opening up by having that side of the business off my plate. 
The second big announcement also has to do with opening up space for creativity, and hopefully changing my life in the process.  It's something I've been daydreaming about for a while now, as several folks have written to ask me whether there's some way they can support my work in an ongoing way. As I'm sure you know, the music business has changed a lot over the time I've been in it, and the pandemic magnified and morphed all that even further. The subscription model that Patreon pioneered has emerged as a really powerful way for people to support their favourite artists on an ongoing, monthly basis––kind of like crowd-funding, but for the ongoing creative process rather than one specific project.  In return, most creators commit to releasing content monthly, which keeps them tending the fire of their calling. 
In my experience, there's always more than enough time-occupying stuff that's peripheral to my calling––booking gigs, posting to social media, and all the myriad forms of entrepreneurial hustling that DIY artists do, even during a pandemic––to distract me from the really important work, the work I can best serve the world with: writing and creating. 
With all the dizzyingly instability of this past year and the bigger upheavals to come as our climate tilts and our systems unbuckle, I'm more convinced than ever that we still need songs.  Artists work in ephemera, but we're still essential workers––people need art to remind us of our humanness, and our humaneness.  As the market economy infiltrates every part of society, commodifying everything, boiling down the whole beautiful range of human sympathies to the narrowest self-interest, we need reminders of what we've lost and what we still have left to lose.  When scared people call for increased militarization of our borders and policing, build bunkers in New Zealand, or dream of escaping to Mars, we need songs to open our fearful hearts––to remind us that we're all here together on this Spaceship Earth, sink or swim, and that every single one of us has just as much right to be here just by virtue of having been born.  We need songs to soothe our spirits, songs for grieving, and songs for marching in the long ongoing fight against meanness, cynicism, and self-destruction. 
So starting this is a way of committing to creation, to showing up every day and delivering every month.  Right now I'm working on a new song called "There Is a River" that's some of the most personal writing I've done in a long time, and I'm going to release it to my subscribers first, sometime in April.  I aim to release another song every month to come, and if for any reason I fail, I'll pause the monthly contributions until I'm back in the saddle.  It'll keep me honest.  It'll be an inside track on all the new stuff I'm creating, before it goes out in public.  It'll be a sounding board for new ideas, and an opportunity to help me tweak things, to weigh in on what's really working and what still needs work. 
I'll also be hosting something once a month on Zoom, whether it's just a hang, or a workshop about some aspect of the craft like songwriting, guitar playing, stagecraft, and even how to play particular tunes.  I've loved the opportunity to teach when I've had it––at Sisters Song Camp in Oregon, various festivals around the world, and even in some folks' living rooms––and I want to do more of it, to help people enliven and enrich their own experience of music, and open up the channels of communication with their own muse.  It feels like worthwhile work to commit to, and I want to make room in my life for it.  But this kind of thing thrives in a smaller space.  I've been really inspired by Corin Raymond's Patreon (which I'm a patron of!), to see the deep discussions about books they're reading––the "curriculum of their hearts" as Corin called it––away from the freeway noise of Facebook.  Don't get me wrong, I'll still be on the socials, but I want to open up a quieter place to connect with my people in a more intentional and meaningful way. 
So I'm inviting you, today, to join me as Fellow Travellers.  The whiff of socialism in the name's deliberate, 'cause I'm a big believer in the idea of from each according to their ability to each according to their need.  Consequently, it's only got one tier.  You give what you can, whether it's just buying me a coffee every month, or a tank of gas each month––whatever makes sense to you.  In return, I promise to keep making art to open hearts.  I've got plenty ideas I'd like to try down the line, including podcast interviews with some of the interesting people I meet on the road.  But most of all I want to hear what I can do for you.  I want to make myself useful to the folks who got me where I am today. 
As I wrote in Tangle of Souls, I signed onto the Giving What We Can pledge last year, to donate at least 10% of my income to the most effective charities for the rest of my life (supporting groups like Give Directly, the Against Malaria Foundation, Living Goods, and Project Healthy Children), and I encourage everyone who can afford life's necessities to do the same.  I'll be doing the same with the Patreon contributions, and as that support grows, I'll be able to give more.  If you want to join up as a Fellow Traveller but are of the mind that your money's better off going to people in concrete need (of which there are way too many in this world), please feel no shame whatsoever about making a mere token contribution to my work in favour of giving more to people who need it more than I do.  A gift is the opposite of a commodity.  I'm not keeping score.  I'm just grateful to be supported, and to share new songs, online hangs, workshops, and whatever else my Fellow Travellers and I can dream up.  If you want on board, sign up here and let me know what would really blow the wind into your sails.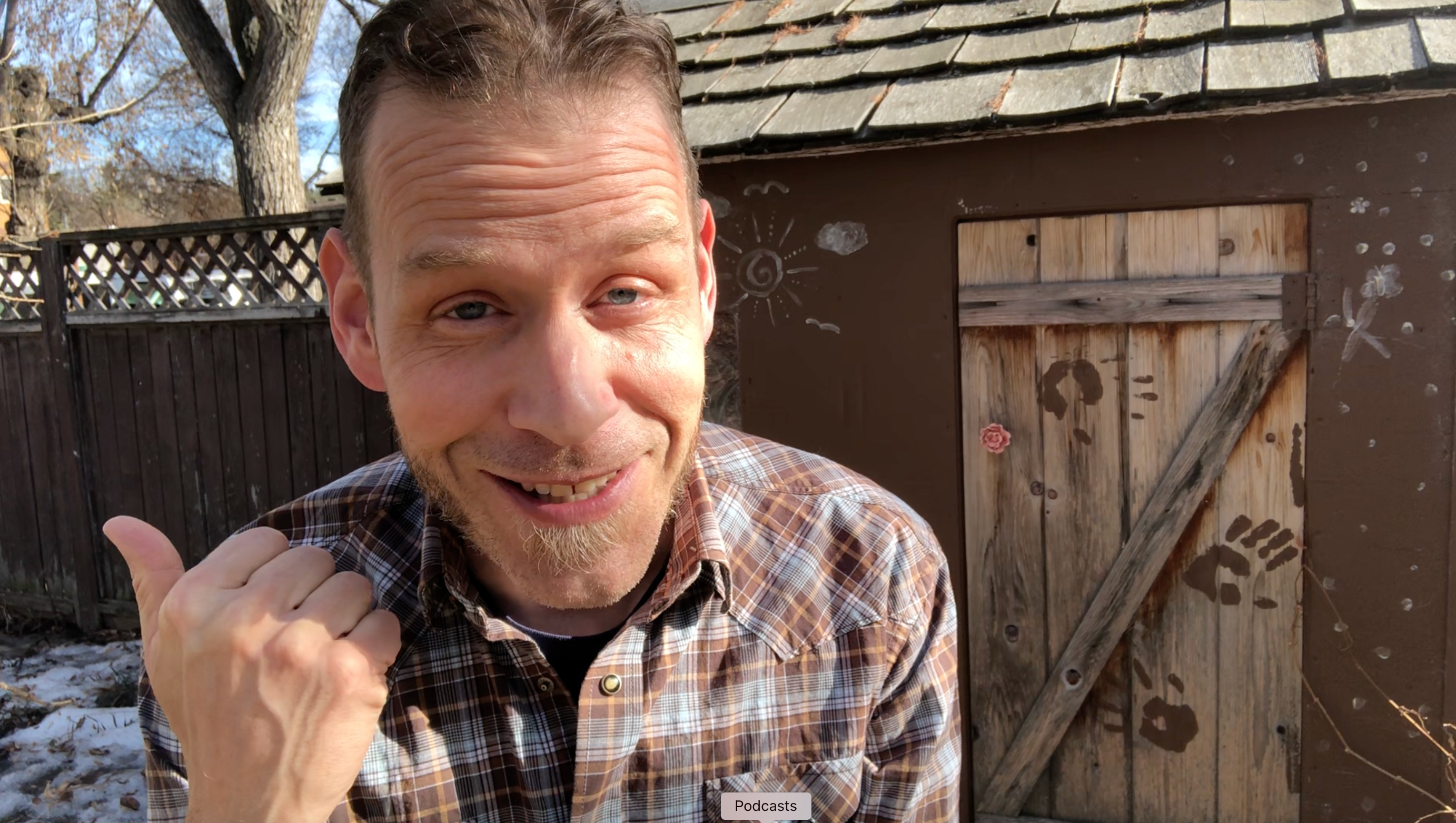 The Indoorables are back online tomorrow to ring in the Equinox, at 4:30 Mountain Daylight Time, which is 3:30 for our friends on the West Coast, 4:30 for our friends in Saskatchewan, 5:30 down the middle of Turtle Island, 6:30 out East, 7:30 in the Maritimes (8pm in Newfoundland), a friendlier 10:30pm across the pond, 6:30am Sunday in Taipei, 8:30 in Brisbane, 9:30 in Melbourne and Sydney, and 11:30am Sunday in Aotearoa.  We've got two fellow Edmontonians as our guests: local singer Kimberley MacGregor, who's just released a stunning new album; and our neighbour Jason Foster, who's locally famous as CBC Edmonton's Beer Guy.  Tune in on either of my Facebook pages, or on YouTube right here. 
And next Friday, March 26th, by the magic of modern technology, Pamela and I will be joining songwriters Ivan Boudreau and Chris Ronald and their all-star accompanists for an online Nashville-style song circle broadcast from Bez Arts Hub in Langley, BC.  Tickets are available here, and as always, all the details for all my upcoming shows are on www.scottcook.net. 
Thanks for sticking with me, dear readers.  I hope to see you on Patreon, and to cross paths out in the world before too long.  With love and hope, against all odds, 
s