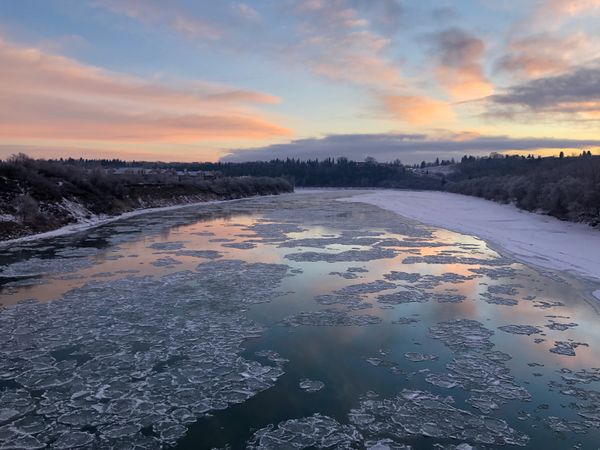 Howdy from Home! 
Hey friend, 
Wherever this finds you, I hope you're safe, healthy, staying inspired, and enjoying the company––in person or virtually––of people and animals you love. I'm writing you from my Riverdale, Edmonton home, a place I've grown pretty fond of over the course of these last two unusual years. I've gotten so used to the joys of staying put (and the joy of Pamela's company) that it felt strange being away for almost three months on my fall tour, a trip that would've counted among my shorter jaunts in years past. All the same, it was wonderful to venture out into the wider world again, and I was extremely grateful for the folks who came to see me along the way. There were less of them than expected at some stops, but I've been hearing that from a lot of my peers, so I'm not worried that my brand's uniquely in decline. I also lost seven tour dates along the way (for various, mostly covid-related reasons), but it was nothing like the falling dominoes of 2020. Overall, while it's certainly a strange time to be touring (more on that later), the folks who came out were grateful for songs, and I was grateful to sing for them. 
While I'm currently revelling in an unbroken eight-week stretch of home time, come January––Goddess willing and the covid don't rise––we'll be back on the move in our campervan Roadetta, goin' where the climate suits our clothes. Thankfully, Pamela's visa got approved this week(!) so she's coming along this time, and by the miracle of modern technology, so can you. We've decided to produce a weekly variety show from the road, with live songs and chat from the van interspersed with footage of scenery along the way, snippets of other bands we cross paths with, and interviews with some of the characters we meet. I dare say you haven't seen anything quite like it.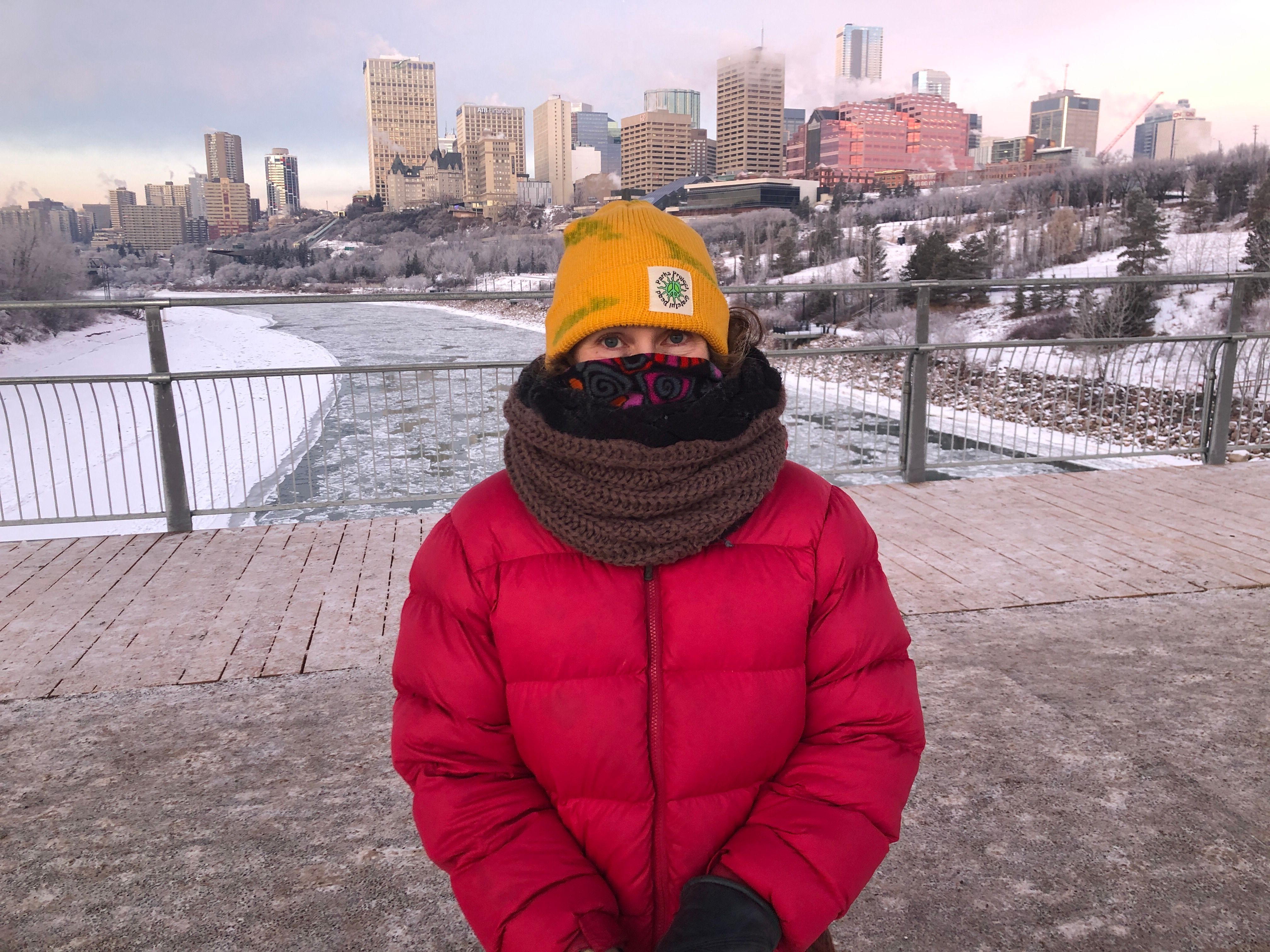 We'll be kicking off the season with an Indoorables show before we leave, Saturday January 1st at 6pm Mountain Time (find your time zone here), but after that we'll be moving to Tuesday nights at 6pm, keeping you up to speed each week on all the pretty places we're rambling through. It's a big ramble, and we're still filling in dates, but here are the stops so far: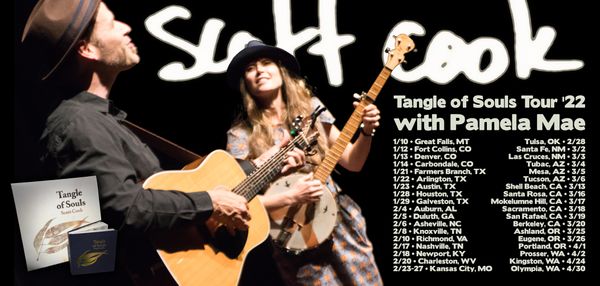 photo by Gerard Hudson
Sat Jan 1 • ONLINE • Indoorables farewell show! 
Fri Jan 7 • Calgary, AB • Calgary Folk Club w/ Bram, Shari, Pamela, and opener Carolyn Harley! 
Mon Jan 10 • Great Falls, MT • The Newberry w/ Cary Morin and Stephie James! 
Wed Jan 12 • Fort Collins, CO • Music at Three Pines 
Thu Jan 13 • Denver, CO • The Lodge at Woods Boss Brewing w/ Jay Stott Duo 
Fri Jan 14 • Carbondale, CO • Steve's Guitars 
Fri Jan 21 • Dallas (Farmers Branch), TX • house concert 
Sat Jan 22 • Dallas (Arlington), TX • Open Door Coffee House 
Sun Jan 23 • Austin (Cedar Creek), TX • Arhaven House Concerts 
Fri Jan 28 • Houston, TX and ONLINE • McGonigel's Mucky Duck w/ Rachael Kilgour 
Sat Jan 29 • Galveston, TX • Old Quarter Acoustic Cafe w/ Rachael Kilgour 
Fri Feb 4 • Auburn, AL • Sundilla Acoustic Concert Series 
Sat Feb 5 • Duluth, GA • Red Clay Music Foundry w/ Cary Morin 
Sun Feb 6 • Asheville, NC • Isis Music Hall w/ Cary Morin 
Tue Feb 8 • Knoxville, TN • WDVX Blue Plate Special 
Thu Feb 10 • Richmond, VA • Tin Pan w/ Seth Walker 
Thu Feb 17 • Nashville, TN • Bluebird Cafe w/ Crys Matthews and Jennifer Knapp 
Fri Feb 18 • Newport, KY • Southgate House Revival 
Sun Feb 20 • Charleston, WV • Mountain Stage 
Wed-Sun Feb 23-27 • Kansas City, MO • Folk Alliance International conference 
Wed Mar 2 • Santa Fe, NM • GiG Performance Space 
Thu Mar 3 • Las Cruces, NM • workshop and show at Cruces Creatives 
Fri Mar 4 • Tubac, AZ • Tubac Deli 
Sat Mar 5 • Mesa, AZ • Stilwell Pianos Presents Little Turquoise Door Concerts 
Sun Mar 13 • Shell Beach, CA • Our Front Porch 
Wed Mar 16 • Santa Rosa, CA • yard concert w/ John Roy Zat 
Thu Mar 17 • Mokelumne Hill, CA • yard concert w/ Justin Farren 
Fri Mar 18 • Sacramento, CA • house concert w/ Justin Farren 
Sat Mar 19 • San Rafael, CA • house concert w/ Justin Farren 
Sun Mar 20 • Berkeley, CA • The Back Room w/ Justin Farren and Kora Feder 
Fri Mar 25 • Ashland, OR • house concert 
Sat Mar 26 • Eugene, OR • Tsunami Books 
Fri Apr 1 • Portland, OR • White Eagle Saloon 
Sat Apr 2 • Prosser, WA • Brewminatti 
Sun Apr 3 • Snohomish, WA • Thumbnail Theater 
Sun Apr 24 • Kingston, WA • Concerts at the Barn 
Sat Apr 30 • Olympia, WA • New Traditions Cafe 
Sun May 1 • Victoria, BC • Victoria Folk Music Society 
Fri May 6 • Brentwood Bay, BC • Village Empourium 
...with a whole bunch more to come in May around the islands in BC! If there's somewhere you think we really should play, anywhere along the way, including back yards and front porches (we'll be travelling with our own PA), please drop a line to Lara@flemingartists.com and hopefully we can make it happen! Also, if you're on the ground in one of these places, and would like to help promote the show, please hit me up at scottcooksongs@gmail.com––nothing beats the ol' grapevine for spreading the word and we'd be hugely grateful for your help. 
We're stoked to be playing a bunch of historic venues for the first time, like the Mucky Duck in Houston, the Old Quarter in Galveston, and the Bluebird Café in Nashville, but the one I'm most excited about is Mountain Stage in Charleston, West Virginia––a live-taped theatre show that goes out over 280+ NPR stations across America, hosted by Kathy Mattea.  We'll be joining The Steel Wheels, Tammy Rogers and Thomm Jutz, and more special guests TBA, and you can tune in from anywhere in the world on www.mountainstage.org. Funny enough, my new friend Carsie Blanton (who you really oughtta check out if you haven't already) played the same gig recently, and West Virginia's corporate-favourite Democrat Joe Manchin was in the audience! Carsie took the opportunity to tell him what a great many Americans would say if they had the mic––stop blocking things most Americans want, like the child tax credit! Politico even covered it (update: so far, he's still a shill).

We're going lots of places Pamela's never been, including New Orleans, Nashville (already got tickets for the Punch Brothers at the Ryman!), Asheville, and to the Folk Alliance International conference in Kansas City, where we've got an official showcase! I haven't had the honour since 2013, and I feel a lot more prepared to make the most of it now. 
Another sweet bit of news lately was a Canadian Folk Music Award nomination for Tangle of Souls, for English Songwriter of the Year. I'm up against some stiff competition, including Allison Russell's new album Outside Child, which is up for four CFMAs and three Grammys(!) and I'm pretty sure will take it, but as always, it's a huge encouragement to be noticed by my peers in the biz. 
By popular demand, I'm currently mulling over whether to record Tangle of Souls as an audiobook, and if I do, how to go about releasing it. I know that's how plenty of people take in books nowadays. If that's you, please let me know how you listen to audiobooks and/or podcasts, and if you've got any tips on getting it out into the world!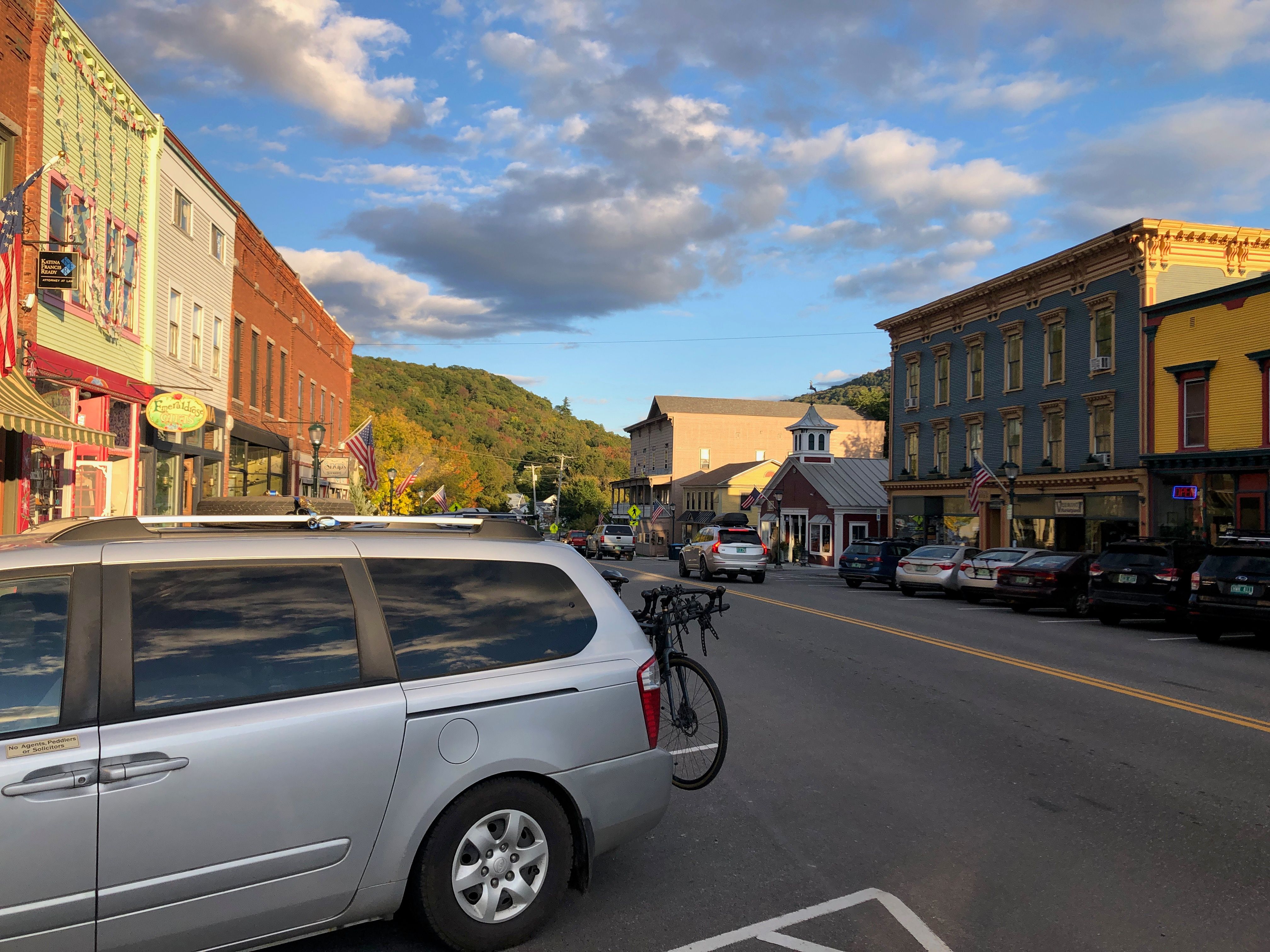 Fall Tour Recap 
It was really amazing to go for a run around the three-dimensional world this fall, so I want to reiterate my thanks to the beautiful souls who came out to say hi along the way, and the heroic presenters who made it possible. 
I got to headline at Caffe Lena in Saratoga Springs for the first time, and also made first visits to some historic venues like The Ark in Ann Arbor, Club Passim in Boston, The Towne Crier in Beacon, and Le Poisson Rouge (the old Village Gate) in New York City.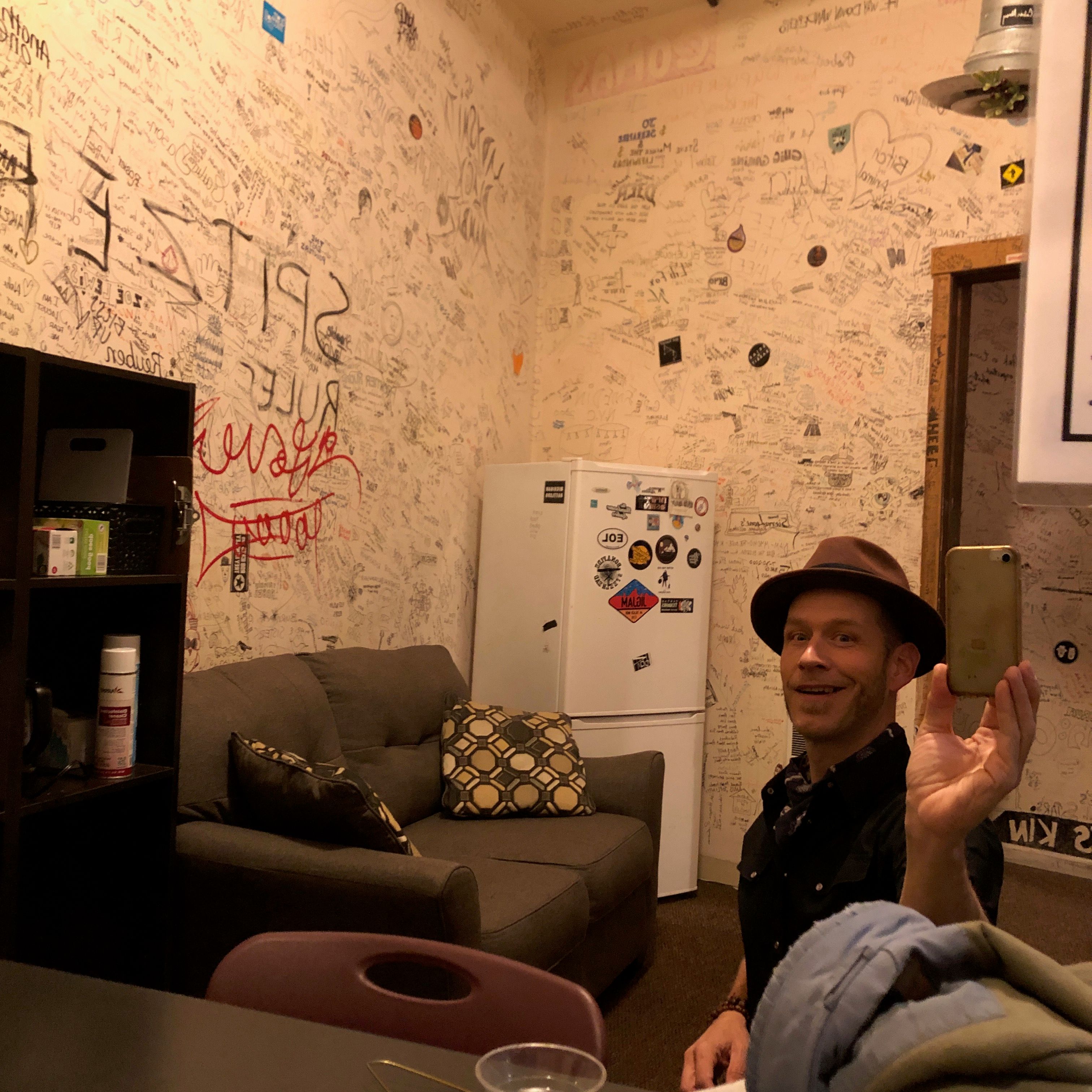 checking out the signatures in the green room at The Ark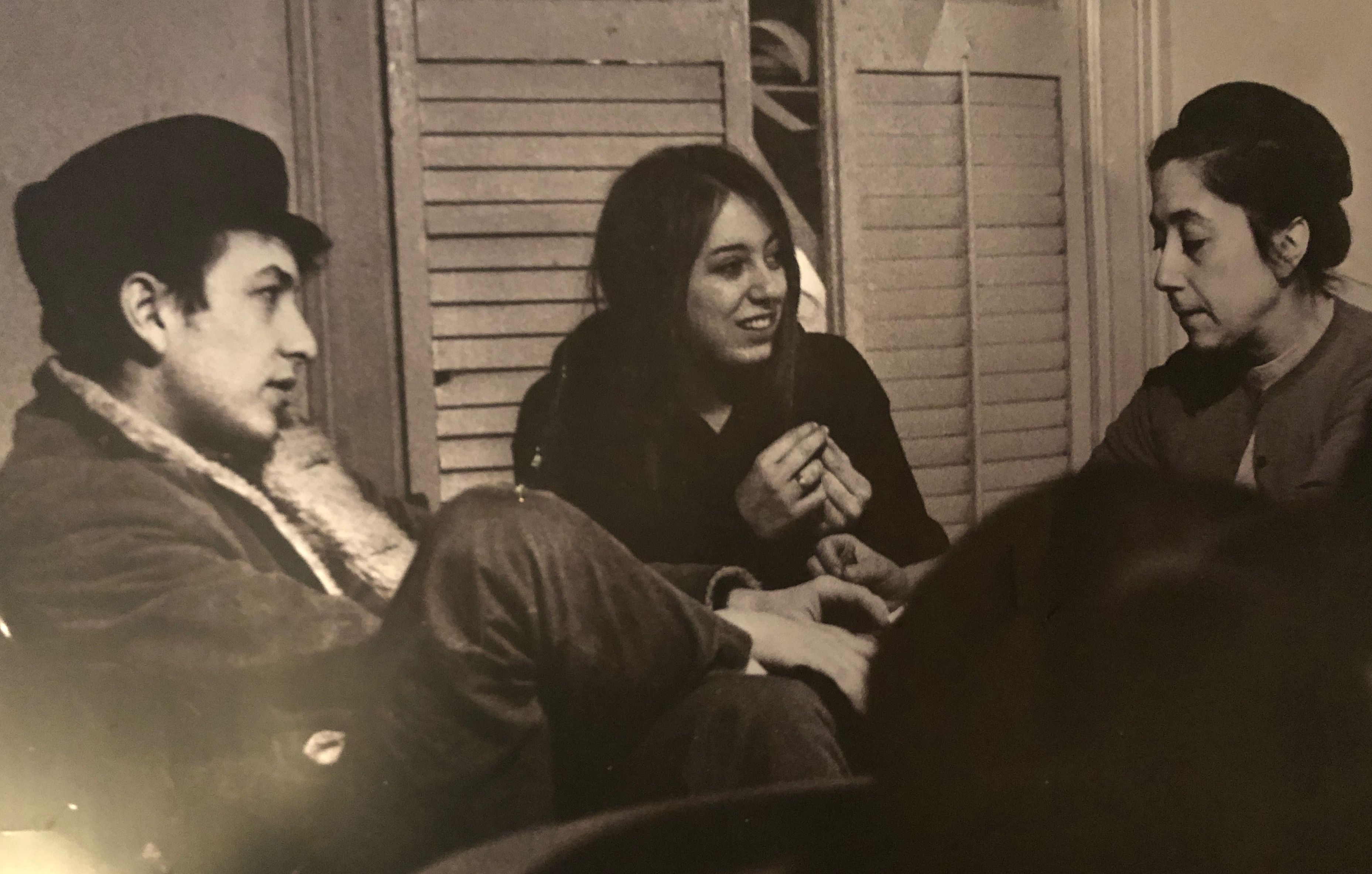 That's Caffe Lena's founder Lena Spencer on the right, with Suze Rotolo & Bob
I want to express particular thanks to the volunteer presenters, people like Don Sheldon of Valley Stage in Vermont, Beth and the team at Ripton Coffeehouse, Christine at the Dragonfly Barn in Maine, Celene and Geof of the Old Sloop Coffeehouse, Jen Stevens in Providence, Laura and Paul at Meeting House Presents in Hartford, Michelle and the team at the Earlville Opera House, Bob Kelley and his team at Earth Room in New Jersey, Over Yonder House Concerts and the Original Sub Shop in Toledo, the team at Trinity House Theatre in Livonia, John in Bishop Hill, Carla at Sun Dog Farm in Maple Plain, and Vic and the crew at Nickelodeon Music Club, who provided our Alberta homecoming. None of these folks make their living presenting music––they do it strictly for the love, and often at great cost. I may as well add places like the Columbus Theatre in Providence, Rhode Island; HiLo in North Adams, Massachusetts; Seven Steps Up in Spring Lake, Michigan; Natalie's in Columbus, Ohio; Stone Arch Brewpub in Appleton, Wisconsin and all the famous spots I already mentioned to the list, 'cause even though they're regular venues, they didn't get into this for the money either, and they sure aren't raking it in now. If you're comfortable going out to indoor shows, please, support your local venues however you can.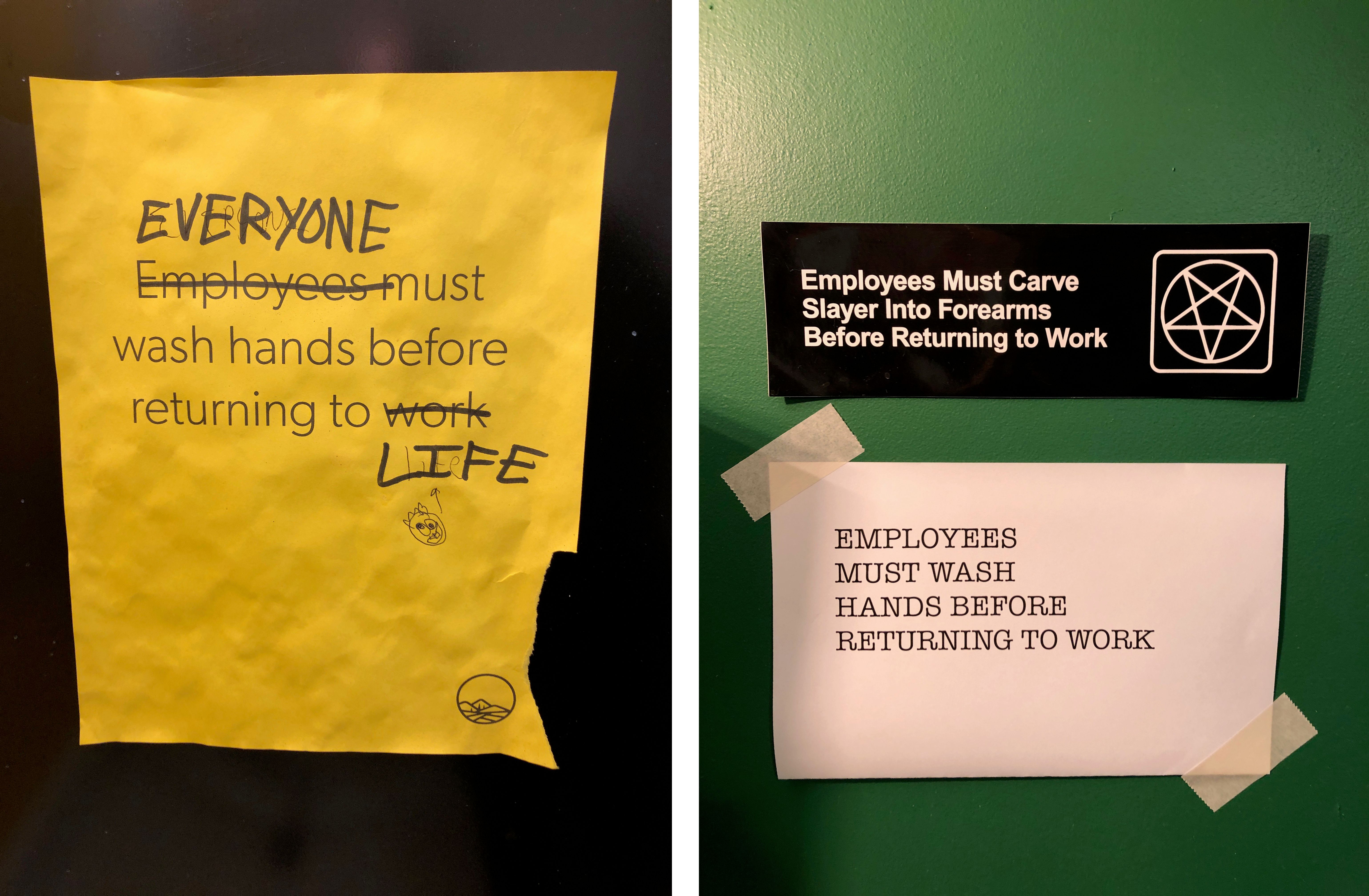 mentioned a sweet stroke of serendipity a couple travelogues back (when a fellow former kindergarten teacher from Taiwan happened into the campground I was staying in) and that sort of thing continued along the tour, most notably when I'd spent the night in the van in a random rest area in Connecticut and got up in the morning to see Pete Damore, one half of Ordinary Elephant, walking past my van! They had just pulled in to eat breakfast, partway through their overnight haul from Louisiana up to Massachusetts for their first gig.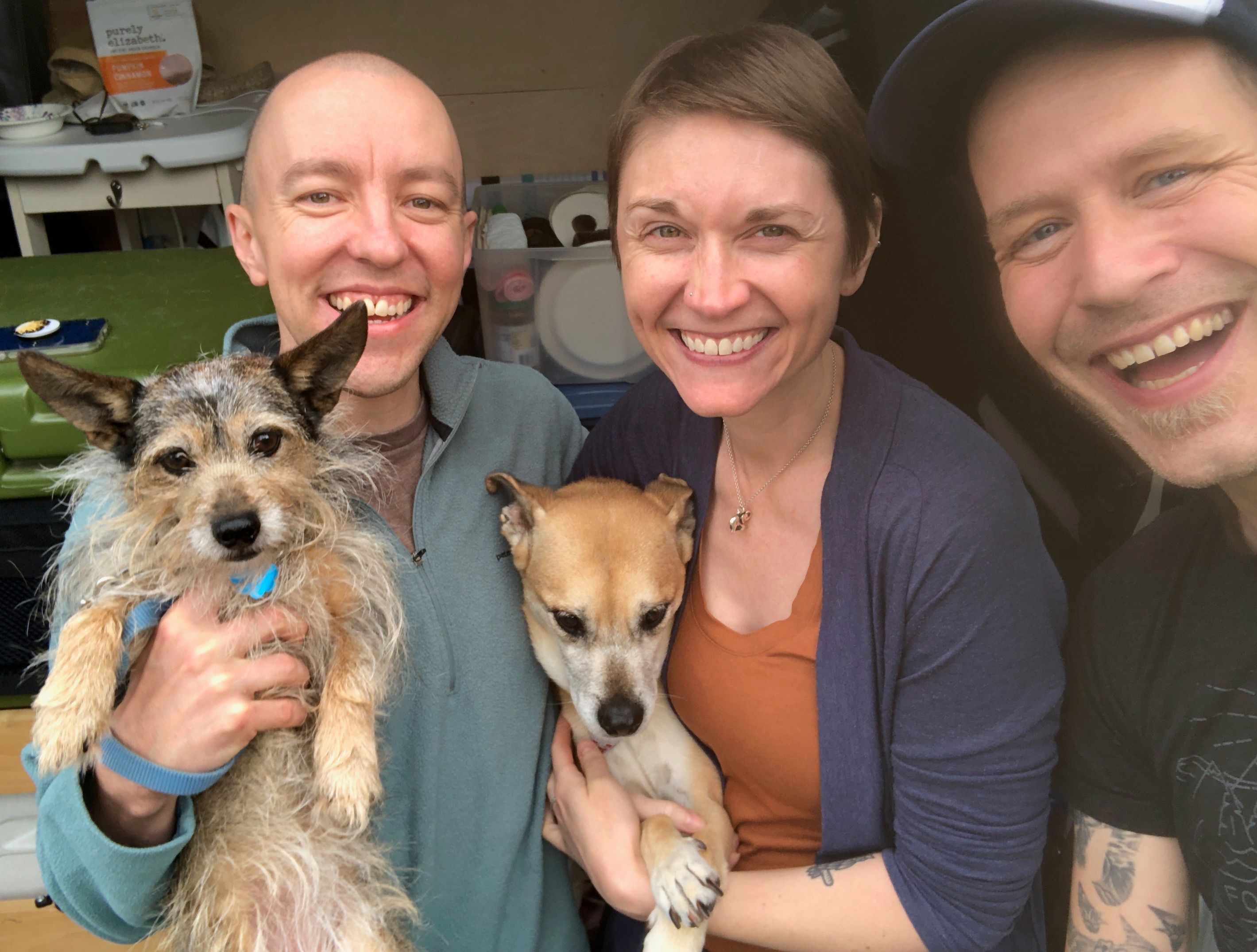 We got to share five shows along the way, and it was a joy and an inspiration to be in their company. We recorded a version of my song "Learning to Let Go" in a stairwell that's up on my Patreon. I also shared two brand-new songs––"Steady For You" and "The Wolf That Wins"––on Patreon since I wrote you last. It's a simple pay-what-you-can arrangement over there, where you set whatever monthly rate feels right for you, in return for a new song every month, and an open invite to our monthly circles on Zoom, where we've been talking songwriting, fingerpicking, and whatever else is on my Fellow Travellers' minds. We just crossed the 100 supporters mark, and I sure do feel supported by that. I'm almost finished a new song simply titled "Enough", and I plan to deliver it to those 100 kind souls before the end of the month! Make it 101 right here if you're so inclined.
Cook's Books! (with a giveaway) 
For the last while I've been thinking I want to start plugging some of the books I've been reading, and maybe even re-selling them at cost at my merch table, we'll see! For now, I reckon it's time to start, and I reckon the silly name'll do.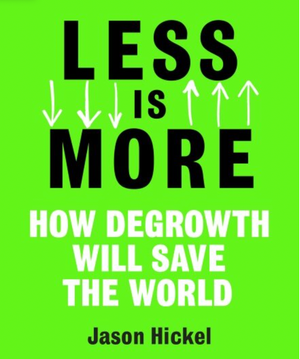 The first book I'm recommending––and would love to get into as many sets of hands as I can––is Jason Hickel's Less Is More: How Degrowth Will Save the World, published in the summer of 2020. It's an easy-reading introduction to the notion of degrowth––an idea that's been around for a while but you sure won't hear from any mainstream politicians' lips. It's just assumed that the economy needs to keep growing, so nowadays they talk about how we can "green" the economy and grow it at the same time. That kind of talk ignores an inescapable truth: an economic system that depends on infinite growth can't run indefinitely on a finite planet. Capitalism's such a system––companies need to grow to survive and generate profits for their shareholders, and that growth's inextricably tied to extraction and consumption. There's just no way around that. But the important thing to notice is that growth, as measured by GDP, isn't tied to quality of life. After a certain level of progress has met people's material needs, the two become decoupled, as they have in the United States, where profits keep going to the top while life expectancy and pretty much any measure of happiness are in decline. As Hickel says, capitalism is "fundamentally unhinged from any conception of human need." And that's why we have a huge industry harnessing all the power of modern psychology to convince people to buy things they don't need and can't afford. 
The book looks back over the last 500 years, showing how processes of privatizing public goods (starting with the enclosures of public lands that drove Europeans into the factories and to the New World, through the theft of human capital in the transatlantic slave trade, and on into the exploitative relationships the global North maintains with the global South) have led to the garish inequality we see both within and between countries, and the consequent destruction of the very Earth our lives depend on. Now that we're looking over the edge, the question is "how we can shift from an economy that's organised around domination and extraction to one that's rooted in reciprocity with the living world." 
Hickel's in good company with this sort of analysis. Murray Bookchin, who I quoted from a fair bit in Tangle of Souls, diagnosed the ecological crisis as a social crisis; that the whole idea of dominating the Earth is rooted in domination of our fellow human beings. Jeremy Corbyn wrote along similar lines in his recent Jacobin article responding to COP26: "The climate emergency is a class issue. It punishes the many and is driven by systems built by the few. Only a huge redistribution of power can prevent the climate crisis from deepening — and build a better world from what follows." Greta Thunberg's statements at COP26 echo the same theme: "the climate and ecological crisis of course doesn't exist in a vacuum, it is directly tied to other crises and injustices that date back to colonialism and beyond. Crises based on the idea that some people are worth more than others and therefore have the right to steal others, to exploit others and to steal their land and resources. And it is very naive of us to think that we could solve this crisis without addressing the root cause of it." 
Thankfully, we don't need to grow the economy indefinitely. Countries like Costa Rica, for example, have way higher levels of happiness with a much smaller GDP per capita. What people naturally want is health, safety, good food, meaningful work and meaningful relationships. What the machine wants is growth without limits, to keep on eating til it eats itself. We need to take back control of our societies from the tyranny of markets. That'll involve, as Geoff Berner sings, taking the billionaires' money away, and building a world based on global justice rather than the winner-take-all death pact we're currently locked into by the limits of our imagination. 
There's lots to talk about in all this, but I think this book serves as a good starting point in questioning the sacred dogma of growth, and I'm keen to mail my copy, along with giveaway copies of Tangle of Souls and Further Down the Line, to one lucky winner! Write me an email with "pick me!" in the subject line, and one solution to our ecological predicament that you're trying in your own life in the body, and I'll randomly draw a lucky winner! 
Peace on Earth, and Goodwill Toward Humankind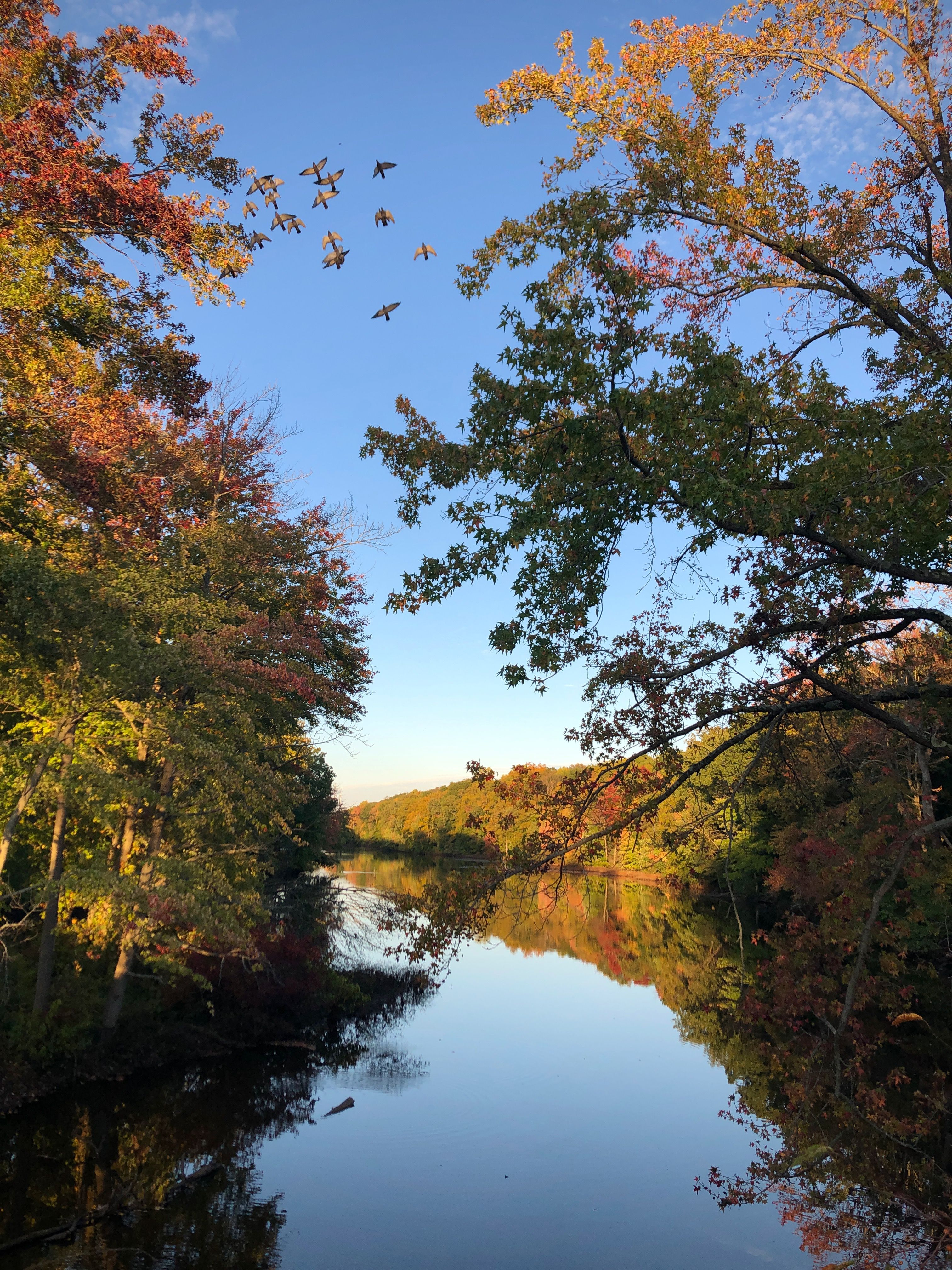 Vermont, NYC, and Toledo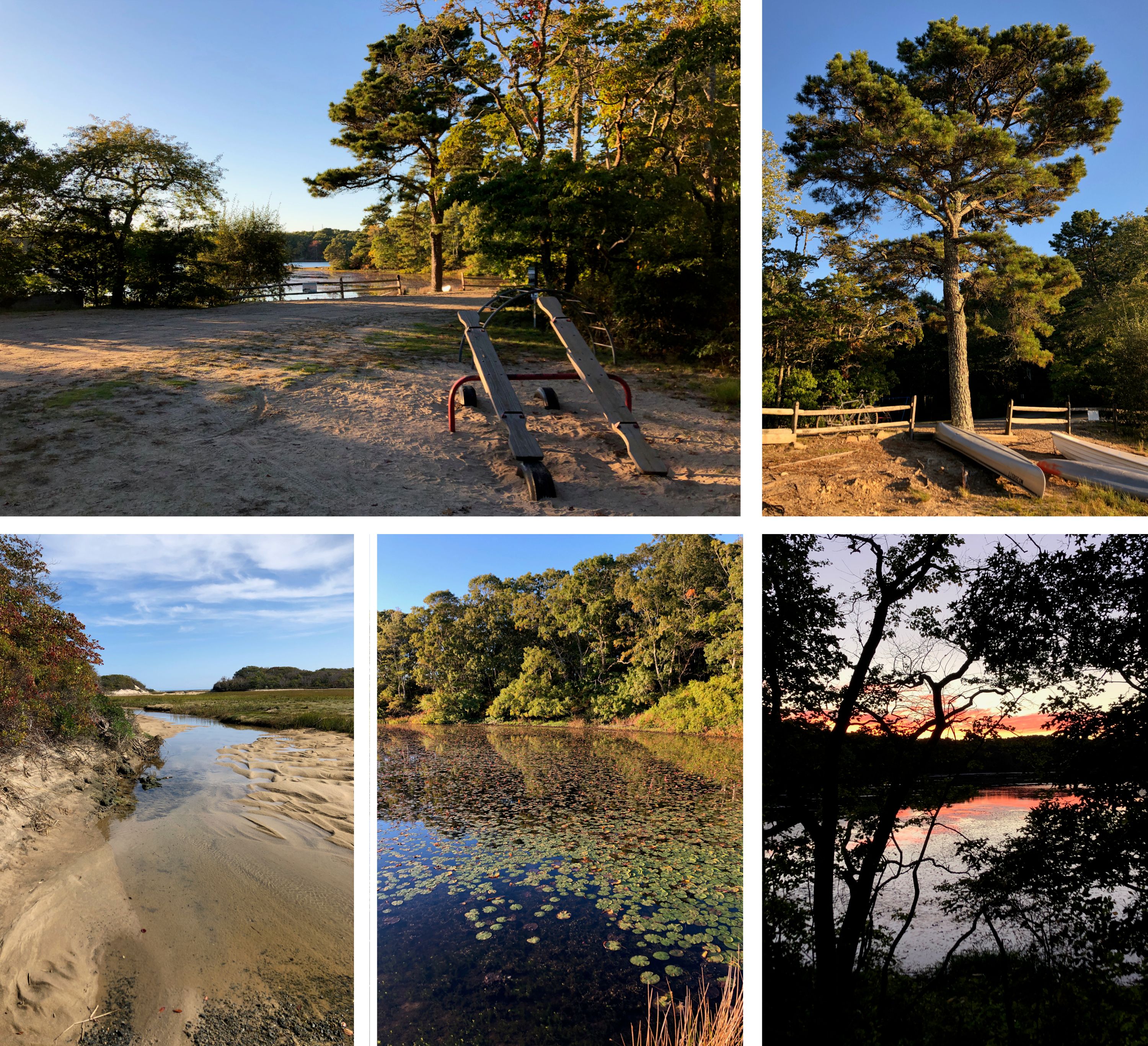 Cape Cod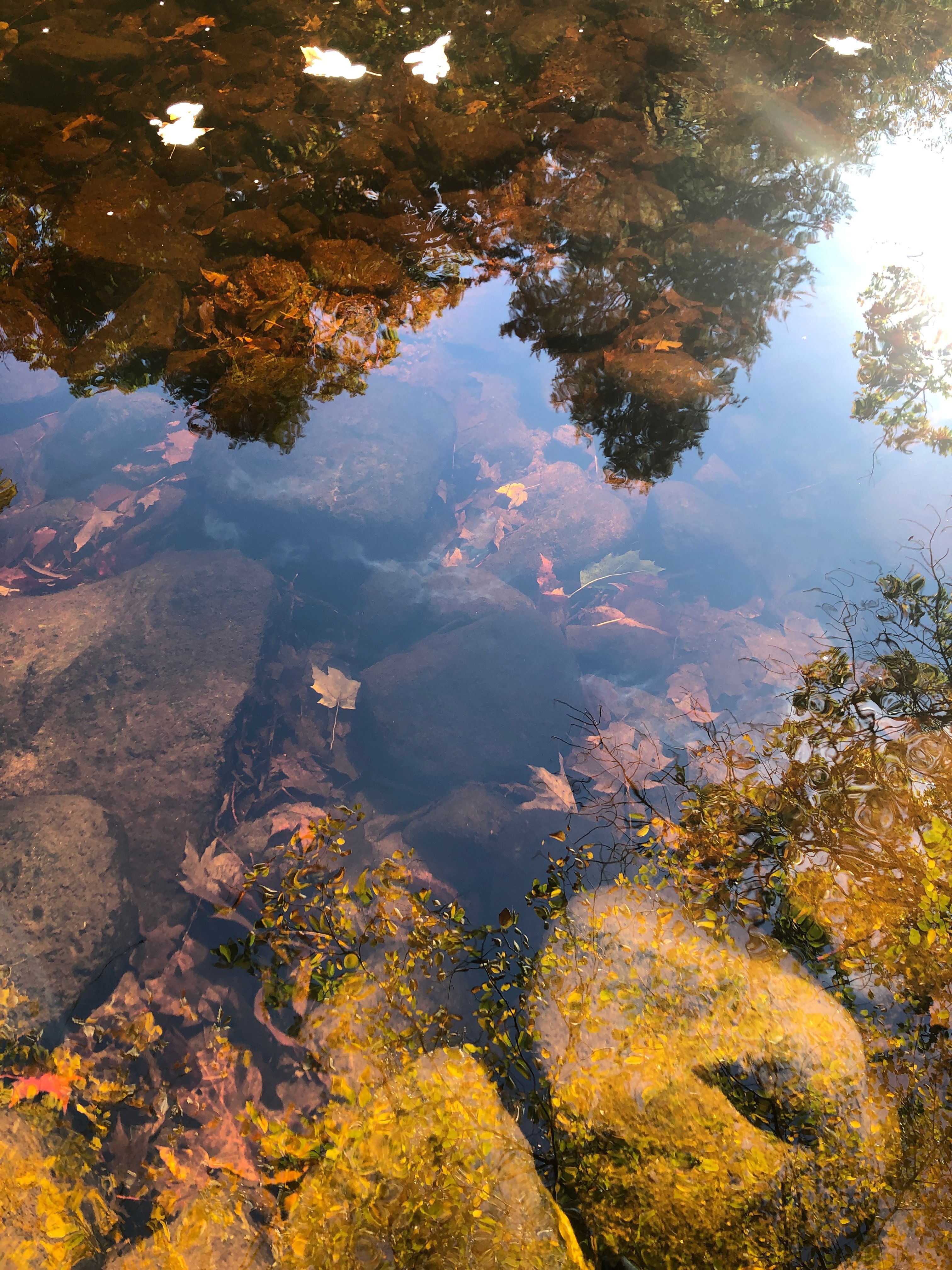 It really was so good to get an eyeful and earful of the wider world; to be reminded again that it's a beautiful place, with kind strangers in every corner of it. But before I wrap up this Hobo Travelogue I want to talk just a little bit about the human landscape I experienced along the way, especially Stateside. Most apparent was a deep sadness, no doubt partly due to the pandemic and its continuing fallout. Many people lost loved ones and livelihoods, all off us lost some sense of stability, and we haven't really been able to properly grieve. But I also sensed something deeper shifting, and if I'm going to guess, I think it has to do with a growing sense that we just can't, or won't, be able to understand one another enough to act together on the problems we're facing. SARS-CoV-2, awful as it's been, is really nothing compared to the upset that climate change will bring to our way of life in the years to come. And if we can't agree on even basic facts, we're going to have a really hard time coming together to meet the biggest challenge we've ever faced as a species. 
Now, I know there are bad actors out there, deliberately sowing disinformation and trying to manipulate outcomes to their advantage with no regard for other people. There are undoubtedly some such folks in the worlds of politics and big business, like the Sacklers, who made billions in profits from the opioid epidemic they helped create. But I don't think most people are like that. 
The biggest blessing of being on tour is the way it delivers evidence of basic human decency to me every single day. Deep down, most people are good, and want the same things. That's something like an article of faith for me, but I see it confirmed more often than I see any reason to doubt it. When people do awful things, there's usually a good reason––they themselves have been hurt, or they don't actually realize what they're doing is wrong. And a lot of times our inability to understand each others' actions comes from deep differences in our worldviews. 
No matter what your political stripe, I think we could all benefit from listening to folks on the opposite side of issues from us––hearing what they have to say for themselves in their own words, imaginatively inhabiting their viewpoint as best we can, hearing how your own side's talk might sound to them, and most importantly, considering what they might be right about. Every point of view has some truth to it, and refusing to acknowledge those truths (or worse, censoring any discussion of the complexities) only serves to drive us further apart. 
With that in mind, I'm working on a longer-form piece called "What the Unvaccinated Are Right About" that's sure to draw a little fire from both sides of my meagre readership, but will hopefully also provide an opportunity for some mutual understanding. Keep an eye out for it. But in the meantime, whenever you find yourself disagreeing vehemently with some group of folks, it might be a good exercise to make a list of what they might be right about. At least that'll give you some common ground to start with if you ever end up in a conversation with someone who holds that view. And I genuinely hope that we do have those difficult conversations. Because the resort to force is what happens when conversation becomes impossible. 
There's a website called All Sides that's a good place to start if you're having a hard time understanding how current events like the Kyle Rittenhouse trial can be understood differently by people who don't share your media diet. And there's a group called Braver Angels that's doing its best to depolarize American politics through collaborative work projects, open debates, and even songs. "Say Can You See" was featured in their songwriting contest last year, and since then I've been trying my best to write more songs that speak to the times without inflaming the tribal allegiances that are so central to the culture war. 
Everywhere I went on this last tour I saw signs of tribal allegiance, from the "thin blue line" and "Trump Won" flags to the pervasive lawn signs proclaiming "Hate Has No Home Here" and "Black Lives Matter" in the beautiful hills of (nearly all-white) rural Vermont. We all know who our tribe are. But as I was riding my bike around Bloomsburg, Pennsylvania I saw a Braver Angels sign on a lawn, and it made me feel the most hopeful of all. I don't know who lives there. For all I know, they might be conservative. They might be for small government and states' rights, or against gun control and abortion. But I'm pretty sure we could at least have a civil conversation about it. I believe in a country where people can do that. 
Wherever you are, friends, and whatever you're celebrating this season, I hope it brings you reminders of the best in life, and I hope you get along with your family. 
With love, 
s