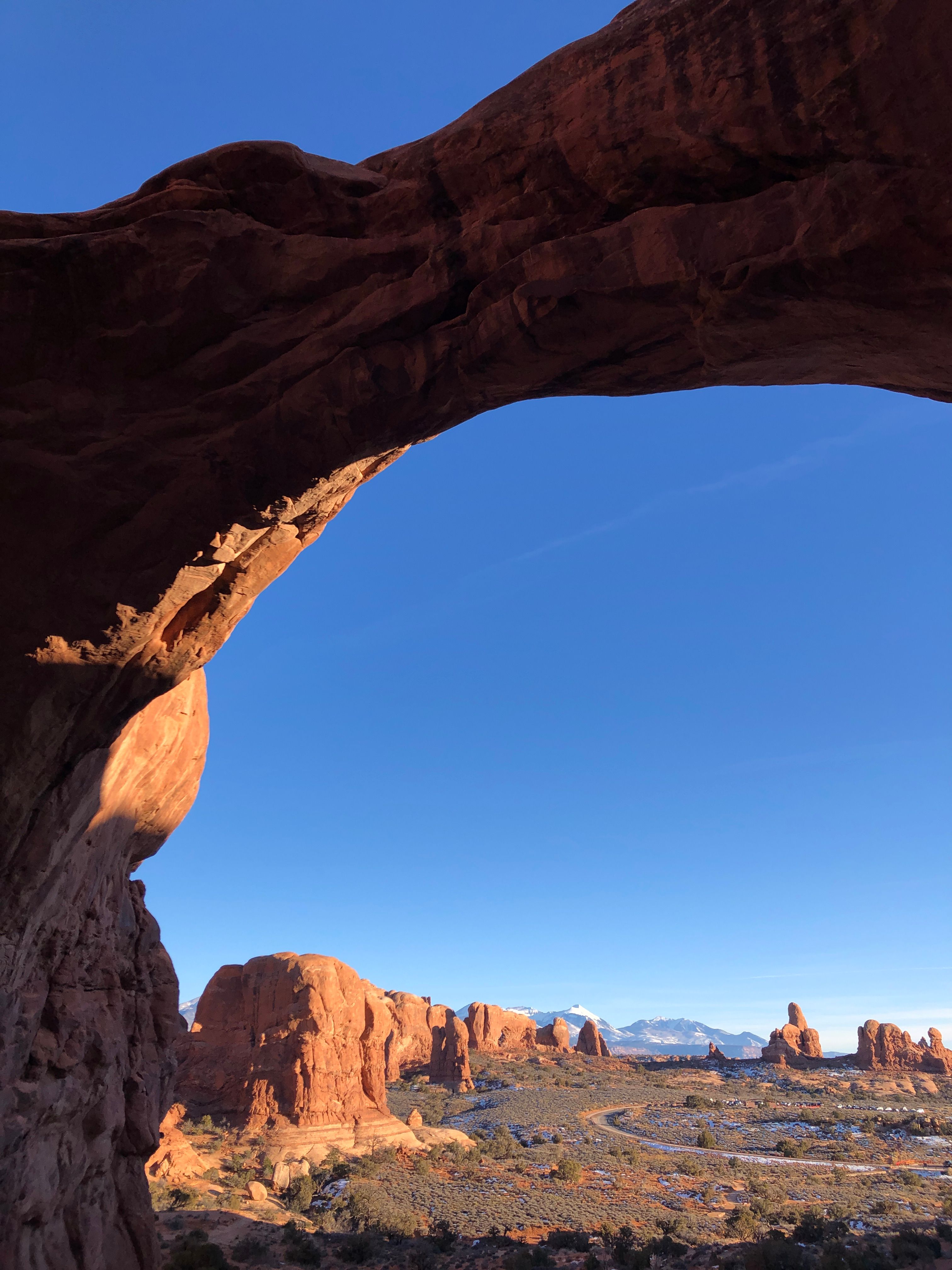 Friends! 
Here's a rare thing for your eyes: a teeny weeny Hobo Travelogue, minus the long rambles and rants, just to keep you in the know on the near-to-here! Nearest of all, our first Roadetta Roadshow airs TONIGHT at 6pm Mountain Time (find your time zone here), with mind-bendingly good Minnesotan songwriter Rachael Kilgour as our special guest. We'll be broadcasting from inside our van Roadetta somewhere in New Mexico, with scenes, songs and stories from the journey so far, and we'd love it if you'd join us. You can tune in on either of my Facebook pages, on the front page of www.scottcook.net, or on Youtube right here. All the comments go to the same place, so please say howdy from wherever you are. 
We've played six shows already––two in Alberta, one in Montana and three in Colorado––and we'll be in Texas by Thursday. If you've got friends in the Lone Star State, please send 'em our way! Our itinerary, as it continues to take shape, is as follows: 
Fri Jan 21 • Dallas (Farmers Branch), TX • house concert 
Sat Jan 22 • Dallas (Arlington), TX • Open Door Coffee House 
Sun Jan 23 • Austin (Cedar Creek), TX • Arhaven House Concerts 
Fri Jan 28 • Houston, TX and ONLINE • McGonigel's Mucky Duck 
Sat Jan 29 • Galveston, TX • Old Quarter Acoustic Cafe 
Fri Feb 4 • Auburn, AL • Sundilla Acoustic Concert Series 
Sat Feb 5 • Duluth, GA • Red Clay Music Foundry w/ Cary Morin! 
Sun Feb 6 • Asheville, NC • Isis Music Hall w/ Cary Morin! 
Tue Feb 8 • Knoxville, TN • WDVX Blue Plate Special 
Thu Feb 10 • Richmond, VA • Tin Pan 
Mon Feb 14 • Lexington, KY • Woodsongs Old-Time Radio Hour 
Thu Feb 17 • Nashville, TN • Bluebird Cafe w/ Crys Matthews and Jennifer Knapp 
Fri Feb 18 • Newport, KY • Southgate House Revival 
Sun Feb 20 • Charleston, WV • Mountain Stage! 
Sat Feb 26 • Norman, OK • Red Dirt Salon house concert 
Mon Feb 28 • Tulsa, OK • open mic feature at the Colony 
Wed Mar 2 • Santa Fe, NM • GiG Performance Space 
Thu Mar 3 • Las Cruces, NM • workshop and show at Cruces Creatives 
Fri Mar 4 • Tubac, AZ • Tubac Deli 
Sat Mar 5 • Mesa, AZ • Stilwell Pianos Presents Little Turquoise Door Concerts 
Sun Mar 6 • Tuscon, AZ • Monterey Court w/ Eric Ramsey 
Fri Mar 11 • Altadena, CA • Coffee Gallery Backstage 
Sun Mar 13 • Shell Beach, CA • Our Front Porch 
Thu Mar 17 • Mokelumne Hill, CA • yard concert w/ Justin Farren! 
Fri Mar 18 • Sacramento, CA • house concert w/ Justin Farren! 
Sat Mar 19 • San Rafael, CA • house concert w/ Justin Farren! 
Sun Mar 20 • Berkeley, CA • The Back Room w/ Justin Farren and Kora Feder! 
Fri Mar 25 • Ashland, OR • Casa Campbell house concert 
Sat Mar 26 • Eugene, OR • Tsunami Books 
Sun Mar 27 • Eugene, OR • afternoon songwriting workshop 
Fri Apr 1 • Portland, OR • White Eagle Saloon 
Sat Apr 2 • Prosser, WA • Brewminatti 
Sun Apr 3 • Snohomish, WA • Thumbnail Theater 
Sun Apr 24 • Kingston, WA • Concerts at the Barn 
Sat Apr 30 • Olympia, WA • New Traditions Cafe 
Sun May 1 • Victoria, BC • Victoria Folk Music Society 
Fri May 6 • Brentwood Bay, BC • Village Empourium 
Wed May 11 • Nanaimo, BC • house concert 
Thu May 12 • Lasqueti Island, BC • location TBA 
Fri May 13 • Qualicum Beach, BC • Oceanside Folk/Roots Club 
Sat May 14 • Gabriola Island, BC • location TBA 
So far we've been especially grateful for the kind border guard, who didn't even want to see Pamela's neatly organized folder of visa paperwork and instead seemed to be trying to egg me into proposing to Pamela right there in the office; for Cary Morin and Celeste Di Iorio, with whom we shared our first Stateside show in Great Falls and will be reunited in Atlanta and Asheville; for Brad and Lisa Raley, who gave us such a heartwarming welcome to Colorado with an intimate living room show and conversation that felt like home; and for all the natural beauty meeting our eyes along the way, especially in Moab where we holed up in a motel for the last three nights.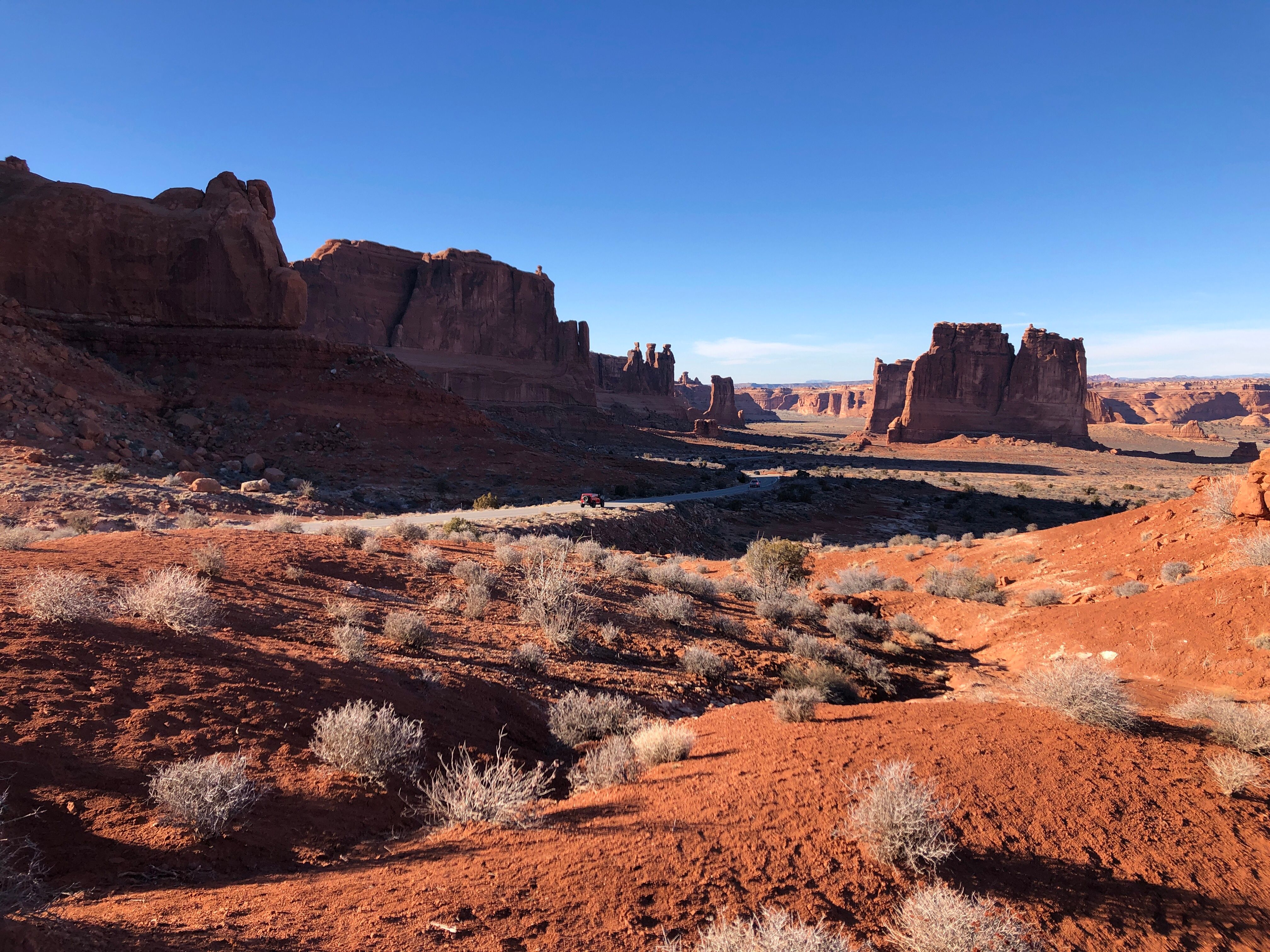 We sang to a beautiful empty room in Carbondale, with only the friendly sound and video techs and a small online audience watching, and it does seem like Covid's not done disrupting things yet. But we're grateful to be out in the world, and to be singing songs for the folks who come to hear them. If you've got friends anywhere along our path, please let 'em know, we'd love to meet them.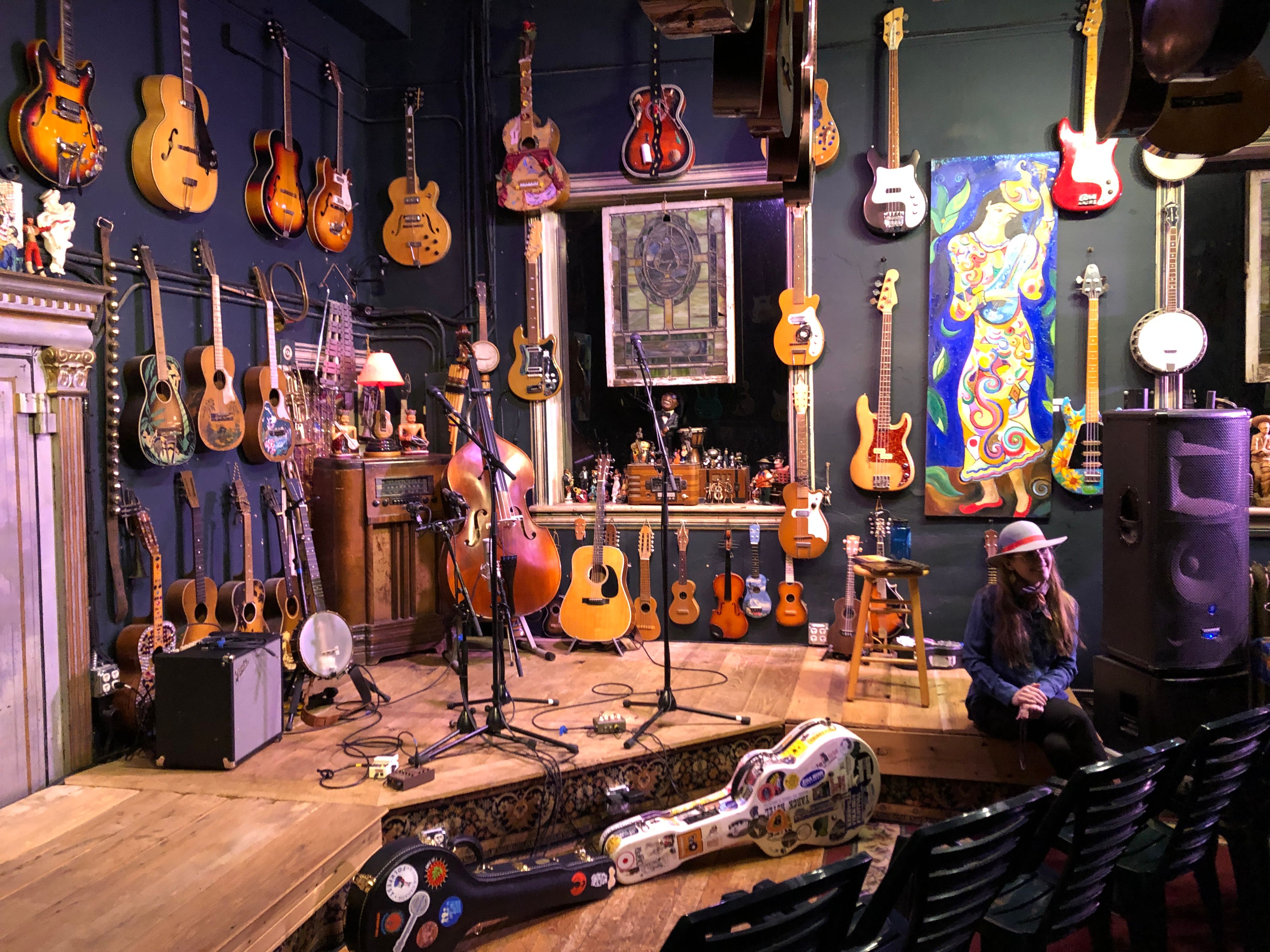 One quick item of business: I've changed the default currency to USD on my website for the remainder of this tour, but I've adjusted prices accordingly, and you can still order from anywhere in the world. If the postage calculation or exchange rate or anything isn't sitting right with you, just drop a line to scottcooksongs@gmail.com and we'll get it sorted out. 
Yesterday was Martin Luther King, Jr. Day here in the States, and I can't let it slip by without reminding people to listen to his words. Politicians of all stripes love to claim him as a civil rights hero, but he was way too radical for them to own. Have a listen to "Beyond Vietnam: A Time to Break Silence" and see what I mean, in the way he broadens the lens of civil rights to human rights and global citizenship, the way he frames the war in Vietnam alongside all of America's overseas adventures as a war on the poor, the way he casts wealth inequality as a form of violence, and the way he challenges his fellow Americans and Christians to live up to their own ideals. Life Magazine, The Washington Post, and plenty of other mainstream publications turned on him after he gave that speech, and he was shot dead a year to the day later. Pamela and I listened to the whole speech yesterday, and it still rings powerfully true and relevant after all these years. 
Lastly, I want to send out love to all who loved Koady Chaisson of the East Pointers, taken completely unexpectedly and way too young by a massive heart attack two weeks ago. He was a friend and an inspiration to me and all who knew him. I'm still finding it hard to believe. But I'm reminded how precious and fleeting this life is, and how important it is to love your people while they're here. 
I love you, friends. Thanks for sticking with me. I hope you'll join us online tonight if you can, and I hope to see some of you in the flesh real soon. 
Hugs from the passenger seat, 
s